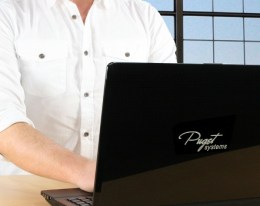 PEACE OF MIND
When shopping for a new laptop, the number of choices can feel overwhelming. At Puget Systems our approach is to simplify things for you.
That means you won't find any underpowered, super-fragile, or over-engineered lemons. We start with a few high-grade, hand-selected components that have proven to be reliable.
We are so confident in the component selection and build quality of our products that we stand behind them with features such as our Dead Pixel Guarantee, Security Etching, Accidental Damage Warranties, and Anti-theft services.
CUSTOM TAILORING
As our customers have come to expect, we not only offer a number of laptops, but can tailor them to fit your lifestyle.
We go far beyond the off-the-rack experience found at most retailers by providing a number of services such a monitor calibration, additional hard drive options, webcam and microphone removal, as well as custom screen and wrap services.
There are dozens of other components you can configure including processors, memory and storage. Tell us what you need from your laptop can we'll tailor one that's perfect for you.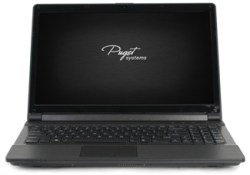 WE'RE HERE
FOR YOU
The personal consultation touch you experienced during the sales process doesn't disappear when you encounter an issue or have a question.
Our expert technicians are based in the USA and can be reached by phone or email. We actually enjoy hearing from you, and do whatever we can to ensure you're happy with your computer.
We are proud of the quality of service we provide and invite you to research us, along with our competitors, at Reseller Ratings.
Recommended reading:
08/01/2013
04/08/2013
11/01/2012
Explore the various laptop types below to find a notebook suited specifically for your needs:
T Series


Touchscreen, excellent battery life, lightweight.

"Our lightest and thinnest notebook."


Recommended As:

Windows 8 touchscreen laptop
Thin & light travel ready laptop
---
B Series


Haswell powered, excellent battery life, value.

"Performance on a budget."


Recommended As:

Balanced performance and value laptop
Going-off-to-college laptop
---
V Series


Hybrid graphics, powerful, efficient.

"Powerful when you need it, battery life when you don't."


Recommended As:

Hybrid graphics laptop
Business and pleasure laptop
---
M Series


Supreme power, superior graphics, massive storage.

"Our top of the line laptop for those who demand the best."


Recommended As:

Ultra Performance Desktop Replacement
Laptop for Professionals & Enthusiasts
---
How Our Process Works