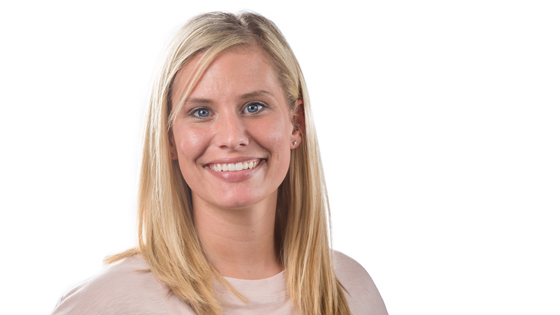 Samyntha Hubbard
customer support lead
Email:
Phone: (425) 458-0273 x2

A+ Certified, Cisco Certified Network Associate, LPI Linux Essentials Certified

THEN: - before Puget -
Before I accepted the position with Puget Systems, I was fortunate to spend about 8 months at home with my newly born daughter. Prior to the birth of my daughter, I worked in a Network Operation Center monitoring large phone systems and assisting in the management of their networks. I graduated with a B.S. degree in Psychology from Coastal Carolina University in Conway, South Carolina in 2010 and spent a number of years after traveling the globe. When I returned from my travel adventures, I decided I didn't want to spend the rest of my life analyzing people so I picked up a Cisco networking book and thus began my career in technology and it just keeps growing from there!

NOW: - here at Puget -
Here at Puget Systems I am the newest team member in our support department. I might not have ALL the answers to your technical questions but you can bet your bottom dollar that I will do everything in my power to find those answers even if it means I am learning something new along the way too!

MY FIRST COMPUTER:
My first computer was a custom built desktop built by my "geeky computer nerd neighbor". I am sure it was quite the gem but since I had zero technological knowledge at the time, I had little appreciation for it. In fact, I hardly got much use out of it and ended up pawning it so I could put the money toward an Hp laptop I wanted for college...that laptop lasted me three years...Thankfully, I am now that "geeky computer nerd neighbor" and can build my own computers :)

MY DREAM COMPUTER:
One that completely controls my future highly sustainable and eco friendly tiny house. (Yes, I am one of THOSE people).

RECOMMENDED SOFTWARE/GAME(S):
If someone could please resurrect The Oregon Trail computer game from the dead (circa 1971), I would highly recommend everyone play it at least once. Be careful about breaking a wagon wheel and/or contracting typhoid fever!

LIFE: - outside Puget's walls -
Outside of Puget Systems, I spend a lot of time remodeling my 1920's craftsman style home with my fiance. We are doing a majority of the work ourselves so it has been quite the adventure (lots of YouTube tutorials). We also have an 1986 Volkswagen Vanagon Westfalia we spend a good amount of time camping in that with our family and probably even more time fixing it :) I absolutely love living in the Pacific Northwest because of all the possible outdoor activities and the highly sustainable and eco friendly lifestyle available here. I am an avid runner, currently training for my second half marathon (wish me luck!) and I feel most at home curled up on the couch reading a good book!
HOMETOWN:
Blissfield Michigan