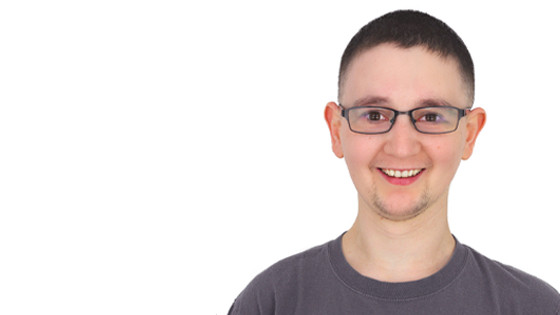 Jason Kern
production technician
THEN: - before Puget -
Jason worked at Walmart for almost five years and would build computers for friends and family in my spare time.

NOW: - here at Puget -
Jason is a Production Technician and spends his days building computers.

MY FIRST COMPUTER:
Jason's first computer was a Pre-built HP that he later upgraded then later sold to a friend to build my very first custom PC.

MY DREAM COMPUTER:
Jason's dream computer is actually his current computer which he finally finished building just this year. It has a 9700k with a Corsair 150i pro RGB 360mm AIO, 16gb of Gskill RGB ram, on a MSI z390 Gaming Pro Carbon AC motherboard, a Asus Strix 1080ti, all of it is in a Fractal Design R6 tempered glass case.

RECOMMENDED SOFTWARE/GAME(S):
The main game Jason plays is Warframe which is a space ninja shooter and in his opinion is the best free to play game there is or ever has been.

LIFE: - outside Puget's walls -
Jason likes to spend his free time playing Warframe with friends and hanging out with his family.


HOMETOWN:
Seattle, WA