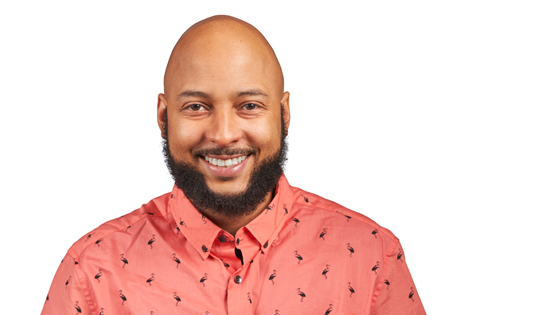 Shawn Felix
support technician
Email:
Phone: (425) 458-0273 x2

Job Role - Repair Certified
THEN: - before Puget -
I have 10 years of support experience in Information Technology from web development to hardware and software troubleshooting.

NOW: - here at Puget -
I am a Puget Systems support technician and I love my daily interactions with customers. I enjoy helping people have a positive experience with technology.

MY FIRST COMPUTER:
It was a Dell, and never again

MY DREAM COMPUTER:
Currently I have my eyes set on our Puget recommended system for gaming streaming and content editing. In another life I think I may have been a famous youtube gaming streamer

RECOMMENDED SOFTWARE/GAME(S):
I love competition. I play a wide variety of games from sports games to anything I can team up with people to defeat a challenge. Currently I am enjoying all the wonders of the Division 2

LIFE: - outside Puget's walls -
I am a father of two amazing boy, and they are my life outside of work. I also try to squeeze in bicycle ride on nice days.


HOMETOWN:
Seattle, WA