Win a NVIDIA GeForce GTS 450 Video Card!
Posted on September 13, 2010 by Jon Bach
Share: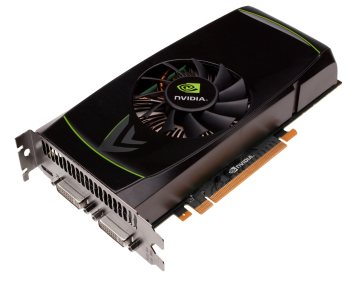 Our NVIDIA GTX 460 contest went so well in July that we're going to make it a regular event with new product launches! This month, Puget Systems and NVIDIA have teamed up to give away two NIVDIA GTS 450 video cards. For details, please visit
https://www.pugetsystems.com/go/nvidia/GTS450.php
Designed with unparalleled levels of price/performance, and with more than 2x the DirectX 11 geometry processing power over competing GPUs, the NVIDIA GeForce GTS 450 dominates the competition and offers amazing game realism on the latest DirectX 11 titles. Equipped with the latest industry leading technologies including NVIDIA 3D Vision™, NVIDIA PhysX, high performance NVIDIA GeForce drivers, and more, GeForce GTS 450 has everything you need to spoil your senses.