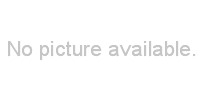 Peak Quad E7 Xeon Quiet Cooling Package
Additional Cooling
Cooling four hot-running Xeon E7 processors quietly requires a bit of engineering! Quad-socket motherboards are too cramped to use large heatsinks like we do on single- and dual-CPU systems, so our production department developed custom mounting equipment to allow Corsair H60 liquid-coolers to mount in the narrow space available on the motherboard. The radiators for those coolers are mounted to the front, top, and back of the chassis, with the overall cooling layout bringing air in from the front and side and exhausting out the top and back. In combination with powerful Everflow fans on the radiators and quiet Noctua fans for the chassis, this allows proper cooling of all four processors and the rest of the system while maintaining a relatively quiet noise level - far below that of most competing quad-CPU workstations and servers.
Model: Puget Systems QuadE7Xeon_Cooling

No manufacturer specifications available.


---
Configure a custom computer with the Peak Quad E7 Xeon Quiet Cooling Package.