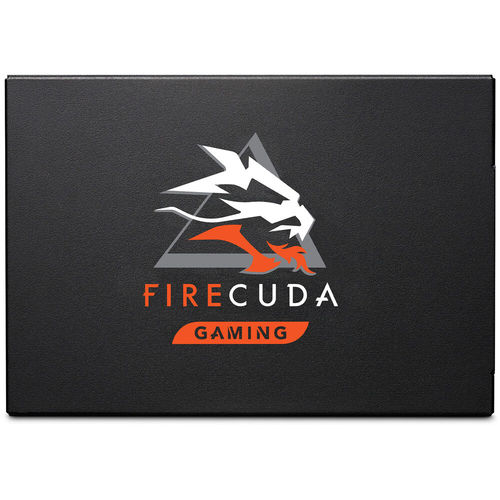 Background on Solid State Drives
Solid-state drives (SSDs) store data electrically, rather than on magnetic disks like traditional hard drives (HDDs). This means there is virtually no delay when seeking a specific bit of data, and there is no physical limitation to how fast reading and writing of data can happen. Instead, the limits come down to the controller inside the drive, the speed at which the individual flash memory chips can transfer information, and the connection between the drive and the rest of the computer.

These drives are available in many physical forms: 2.5-inch (similar in size to laptop HDDs), PCI-Express (which slot into a system like a graphics card), and M.2 "sticks". The more traditionally shaped drives usually connect to motherboards via SATA, just like hard drives do, and that connection itself tends to be the limiting factor in their performance. M.2 drives can use either SATA or the much faster PCI-Express connection, depending on the drive itself and the motherboard it is installed in. There are also U.2 drives, which are close in size to the 2.5-inch models but use a much faster data connection; they are found more often in servers and datacenters than in desktop workstations.
---
Seagate has been in the storage business for a long time, and in recent years has made the transition from purely hard drive manufacturing to solid-state drives as well. Their Firecuda 120 series of SSDs use the industry standard SATA III 6Gbps interface and 2.5-inch form factor. SATA itself is the limiting factor for performance here, but these drives are still able to reach up to 560MB per second for reads, 540MB per second for writes, and in excess of 90k IOPS.
Model: Seagate ZA1000GM1A001
Specifications
Capacity
1,000 GB
Interface
SATA 6 Gb/s
Form Factor
2.5 Inch
Endurance (TBW)
1,400 TBW
Peak Power Draw
5.5 Watts
Net Weight
0.047 kg (0.1 lbs)

Performance

Sequential Read
560 MB/s
Sequential Write
540 MB/s
Random 4KB Read
100,000 IOPS
Random 4KB Write
90,000 IOPS