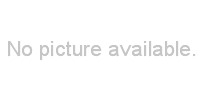 Customer Supplied OS [LIMITED SUPPORT]
Operating System
Designed to meet the needs of customers who are already part of a Microsoft program that supplies them with new Windows licenses or for customers who have purchased a retail version OS to use with a new machine.

Richard Falk (Customer Support) Says:
This is for people supplying their own OS when they get the computer. If you are installing Windows I recommend letting us install it for you so that we can take the hassle out of your hands and also make you a restore DVD and ensure all of the proper drivers are in place.
The copy of the OS must not be installed on any other system.

Retail copies of Windows can be transferred from one computer to another.

OEM copies of Windows CANNOT be transferred to a new computer.

Puget Systems must receive the original disk and COA label.