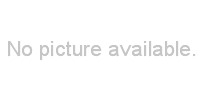 PC Migration Service: Old PC Virtualization [BETA]
Services
Note: Requires purchase of an external hard drive. May require purchase of an additional Windows license.
We virtualize your old PC and load it as a virtual machine on your new PC.

While this program is in beta, we are offering it as a free service to our customers. Your only cost is to buy an external hard drive, which we use to get your PC image here. Here is how this works: You purchase an external USB hard drive from Puget Systems. Once the drive arrives, we give you a call, and remote into your old PC. We copy your entire PC onto a file on the external drive. You ship the drive back to Puget Systems using the UPS label we provide. When your new PC is finished, we install a virtual environment on your new system that allows you to boot into your old PC where you can run all your old programs, and drag and drop files between the old and new PCs. You keep the external hard drive after this is all complete, which holds a complete backup of your old PC, and you can use to backup other files as well!

Licensing requirements: If your old PC uses a Windows OEM license, then a new license is needed for the virtual machine. If your old PC uses a Windows Retail license, then you can re-use that license as long as the old PC is no longer used once you receive your new PC. Puget Systems can sell you the licensing you need if needed. If your old PC has Windows XP, and your new PC has Windows 7 Pro, then you do not need additional licenses, because we can utilize the licensing provided by Windows XP Mode, which is included with Windows 7 Pro.
---
Configure a custom computer with the PC Migration Service: Old PC Virtualization [BETA].