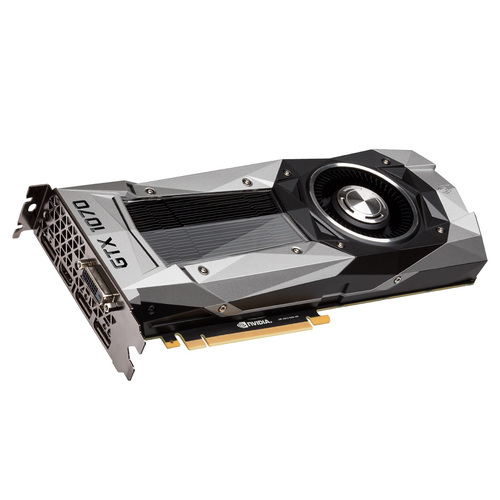 NVIDIA's GeForce GTX 1070 is the second mainstream graphics cards using their new Pascal GPU architecture, having arrived shortly after the launch of its bigger brother - the GTX 1080. This generation is based on a die shrink to 16nm, allowing for a lot more circuitry to be packed into the same physical space used by previous graphics chips. That means a huge boost in performance, making the GTX 1070 equal to or even faster than the 980 Ti and Titan X, depending on the application. And where those cards can draw up to 250W of power under load, the 1070 draws only 150W - making it far more efficient, and less expensive, for comparable performance.

In addition to its great speed and efficiency, the GTX 1070 also has under-the-hood improvements tailored to boosting virtual reality and multi-monitor performance. It is excellent at maintaining good frame-rates in games and VR experiences, even in graphics-laden titles and at high resolutions, and includes support for CUDA, DX12, and NVIDIA's 3D Vision technology. Finally, it supports up to 4 usable display outputs across five physical connections: DVI, HDMI, and three DisplayPorts.

William George (Product Development SME) Says:
This is basically the little brother (well, not so little really!) to the GTX 1080. If you are gaming at 2560x1440 or lower, I would recommend the 1070 - there is little reason to spend more on the costlier 1080. It also does great with current-gen VR technology like the Oculus Rift and HTC Vive.
Model: NVIDIA GTX 1070
Specifications