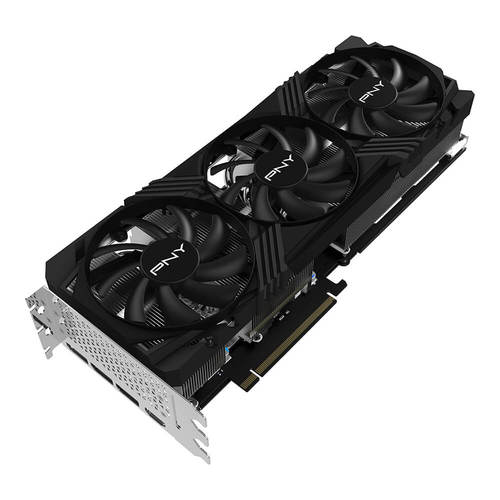 NVIDIA's GeForce RTX 4070 Ti is the third consumer graphics card in their GeForce RTX 40-series, which is based on the Ada Lovelace architecture. This generation brings substantial increases to overall performance, but without a corresponding increase in power usage - giving it excellent efficiency and resulting in generally cool and quiet operation. It includes less VRAM (12GB) and fewer CUDA cores compared to the more expensive RTX 4080 and 4090, but still has the same pair of upgraded video encoders with support for the AV1 codec. For more detailed performance info,
check out our RTX 4070 Ti Content Creation Review
.
Most versions of the RTX 4070 Ti use a multi-fan cooling layout with a large, multi-slot heatsink. That is a great approach for keeping these cards cool and quiet, but it is frankly overkill considering how little power they use. Unfortunately that physical size also means most cases, even mid-towers, will only be able to accommodate one of them - but some larger towers may be able to handle two.
Finally, in regards to connectivity, there are one HDMI 2.1a and three DisplayPort 1.4a plugs supporting a total of up to four displays at a maximum resolution of 7680x4320 (8K).