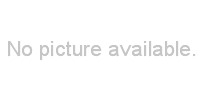 Shipping Materials (Outer Packing Boxes and Foam Corners)
Services
On occasion, a customer will forget where they kept our custom shipping materials or toss them away. In such a case, we allow for the purchase of replacement materials. Our custom packing boxes and foam are essential to maintaining system integrity during shipping and we require using them when shipping any desktop system from our warehouse.
No manufacturer specifications available.


---
Configure a custom computer with the Shipping Materials (Outer Packing Boxes and Foam Corners).