Design Workstation

Simulation & Rendering

CPU
Intel Core i9 13900K
AMD Ryzen 9 7950X
GPU(s)
NVIDIA RTX A2000 12GB
NVIDIA RTX A2000 12GB
RAM
32GB DDR5
64GB DDR5
Puget's Take

Great single-threaded performance

Ideal for modeling and design

More cores for rendering and simulations

Also excellent for modeling and design

Price as Configured

$3,959.80

$4,041.04

Configure
Configure
Request a Consultation
Reseller Ratings: JS is turned off.
Customer Testimonials
Power Mechanical, Inc.

"I chose Puget Systems because they have a reputation as the best in the business. The Puget customers I spoke with were serious people who needed serious solutions and were beyond satisfied with their machines. That was enough for me."

– Nick Reuter at Power Mechanical, Inc.

Read Case Study
Verrix

"It was important that this would do the job out of the box without any drama. Puget's great sales and support helped me choose the right system to handle the workload, with reliable hardware to minimize downtime."

– Jenna at Verrix

Read Case Study
Inventor Workstation FAQ
Does having more CPU cores improve Inventor performance?
Designing and modeling in Inventor is not able to utilize more than a handful of cores. We have found that a CPU with the highest operating frequency will give you the best overall performance for general modeling tasks. Intel's mainstream Core i7 and i9 processors currently offer very high single-core clock speed, without a high price tag, so that is our go-to recommendation. Rendering with the built-in engine, however, can see moderate to large performance gains with a higher core count CPU. For that reason we use Intel's Core X processors with up to eighteen cores for our rendering-optimized Inventor workstation.
Do I need to use a Quadro card for Inventor or is GeForce okay?
Autodesk only certifies Inventor to run on a short list of tested video cards, which are primarily Quadro models. We have not found any major performance difference between GeForce and Quadro cards in our limited testing, but we do advise following Autodesk's guidelines so that if you have any problems and need their support you won't be stopped by having an uncertified card.
How much system RAM do I need for Inventor?
The amount of RAM you need is going to depend on the complexity of your projects, but in general 8GB is the absolute minimum for Inventor, and will limit good performance to assemblies smaller than 500 parts. Most users will be better off with 16-32GB of RAM, in order to have enough for both their design work as well as other applications they may want to run at the same time.
Will a solid-state drive help me open and save assemblies faster in Inventor?
Yes! SSDs are much faster than traditional hard drives and in many cases can give a noticeable decrease in the time it takes to open and save projects. SSDs also improve the overall responsiveness of a computer, and since Inventor files are not very large even a mid-size SSD should have plenty of capacity.
Do I need a Xeon CPU for Inventor?
In the past, Xeon CPUs were more robust than their Core-series counterparts. Today, however, there is very little functional difference between the two Intel product families for software like Inventor. Moreover, Xeons are almost always clocked at lower speeds than the Core series – which directly impacts performance. Xeon CPUs do support ECC memory, but while that is a nice feature it is certainly not essential.
Should I get an overclocked system for Inventor?
In general, we do not recommend overclocking for any professional workstation. Typically, the modest performance gains are not worth the downsides associated with overclocking which can include instability, shorter hardware lifespan, and potential data inaccuracies.
Will these computers work for other design software?
Yes! Most modeling applications have very similar system requirements, so these workstations should also be excellent for almost any design, architecture, or even CAD program. In fact, our recommended systems for AutoCAD, Inventor, Revit, and SOLIDWORKS are all similar for this very reason.
Why Choose Puget Systems?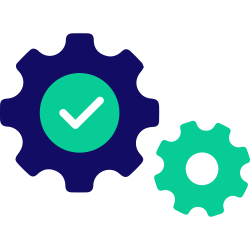 Rather than getting a generic workstation, our systems are designed around your unique workflow and are optimized for the work you do every day.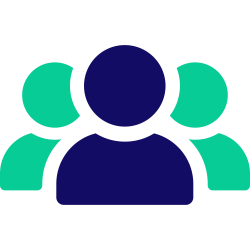 We make sure our representatives are as accessible as possible, by phone and email. At Puget Systems, you can actually talk to a real person!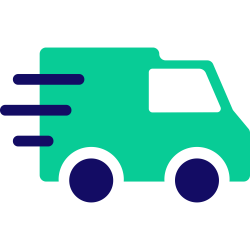 By keeping inventory of our most popular parts, and maintaining a short supply line to parts we need, we are able to offer an industry leading ship time.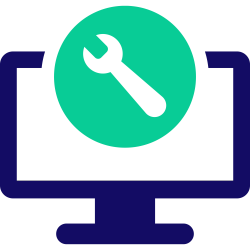 Even when your parts warranty expires, we continue to answer your questions and even fix your computer with no labor costs.
Click here for even more reasons!