Modeling & Design

CPU
Intel Core i9 13900K
GPU(s)
NVIDIA RTX A4000 16GB
RAM
32GB DDR5
Puget's Take

Great single-threaded performance

Ideal for modeling and design

Price as Configured

$4,177.15

Configure
Reseller Ratings: JS is turned off.
Customer Testimonials
Excel Engineering

Excel Engineering is a full-service engineering and design firm based in Wisconsin and born from the values instilled upon them from the community in which they live, work and thrive.

"In the end…we realized we would be saving $2,000,000 per year based on time saving alone. That sealed the deal!"

– Mike Franke at Excel Engineering

Read Case Study
Zelmar

"[Our Puget Systems workstation] has really cut our processing time tremendously. Historically images like this would take anywhere from 24 to 48 hours to render on the old computers. Now it's taking 15 to 30 minutes."

– Aleks at Zelmar Kitchen Designs & More

Read Case Study
Revit Workstation FAQ
Does having more CPU cores improve Revit performance?
Designing and modeling in Revit is not able to utilize more than a handful of cores. In our testing, we found that a CPU with a high operating frequency will give you the best overall performance for general modeling tasks. Rendering, however, can see moderate to large performance gains with a higher core count CPU. Revit's built-in rendering is largely being replaced by GPU-based plug-ins, though, so if rendering is a big part of your workflow please contact our consultants to get a configuration tailored to your specific needs and budget.
Do I need to use a Quadro card for Revit or is GeForce okay?
Autodesk only certifies Revit to run on a short list of tested video cards, which are primarily Quadro models. We did not find any major performance difference between GeForce and Quadro cards in our testing, but we do advise following Autodesk's guidelines so that if you have any problems and need their support you won't be stopped by having an uncertified card.
How much system RAM do I need for Revit?
The amount of RAM you need is going to depend on the complexity of your projects, but in general 16GB is the absolute minimum you should get. Most Revit users will be better off with 32GB of RAM, in order to have enough for both their design work as well as other applications they may want to run at the same time.
Will a solid-state drive help me open and save assemblies faster in Revit?
Yes! SSDs are much faster than traditional hard drives and in many cases can give a noticeable decrease in the time it takes to open and save projects. SSDs also impact the overall responsiveness of a computer, and since Revit files are not very large even a mid-size SSD should have plenty of capacity.
Do I need a Xeon CPU for Revit?
In the past, Xeon CPUs were more robust than their Core-series counterparts. Today, however, there is very little functional difference between the two Intel product families for software like Revit. In addition, Xeon CPUs are almost always clocked slightly lower than the Core i7 / i9 CPUs – which means that you will be giving up a small amount of performance to gain a set of features that are typically only useful for servers.
Should I get an overclocked system for Revit?
In general, we do not recommend overclocking for any professional workstation. Typically, the modest performance gains are not worth the downsides associated with overclocking which can include instability, shorter hardware lifespan, and potential data inaccuracies.
Will these computers work for other design software?
Yes! Most parametric modeling applications have very similar system requirements, so these workstations should also be excellent for almost any design, architecture, or even CAD program.
Why Choose Puget Systems?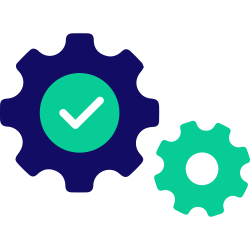 Rather than getting a generic workstation, our systems are designed around your unique workflow and are optimized for the work you do every day.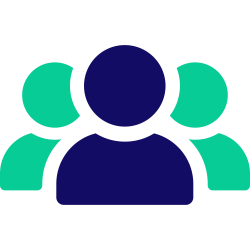 We make sure our representatives are as accessible as possible, by phone and email. At Puget Systems, you can actually talk to a real person!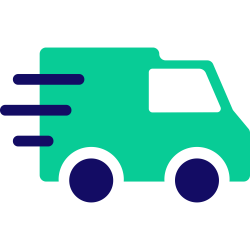 By keeping inventory of our most popular parts, and maintaining a short supply line to parts we need, we are able to offer an industry leading ship time.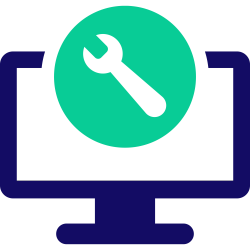 Even when your parts warranty expires, we continue to answer your questions and even fix your computer with no labor costs.
Click here for even more reasons!