At Puget Systems we understand that our customers need to get work done on their computers, whether they are an individual content creator or a company with thousands of engineers. We have done extensive testing and research to ensure that the hardware we use in each workstation is tailored to give the best performance, and we have also developed ways to help big businesses more easily manage their technology.
Our Customers Include
Many major companies trust Puget Systems when they need high-performance workstations for applications in content creation, game design, engineering, scientific research, and artificial intelligence. Our expert consultants work with end users to discuss performance needs, IT managers to plan out deployment requirements, and purchasers to discuss payment terms. We build relationships with our customers so that we better understand the pain points within their organization and can tailor our systems and services to match.
Enterprise-Focused Capabilities
Puget Systems offers a wide range of enterprise-class services that set us apart from Dell, HP, Lenovo, Boxx, and other system integrators
---
We have processes and staffing in place to let us scale production to meet your needs. This includes customized workstations, not just fixed, off-the-shelf configurations! Small quantities do not significantly lengthen our standard build time, but for large orders, or if you have a strict deadline, please get in touch with us to discuss availability and lead times.
IT Management Assistance
---
Prepare your network for new workstations before they arrive! We record MAC addresses for all network ports on systems we build and provide that information with the online documentation. As an optional service, we can also capture Windows Autopilot hardware hashes and upload them to CSV files. This information can help IT administrators prepare their networks and asset management systems for deployment of new PCs.
---
Save time and money by remotely setting up systems and sending them directly from our facility to your end users. This add-on service for IT departments provides you with remote access to new PCs for a few days before they are shipped out. Your team can connect and set up custom software configurations, which is especially helpful for those sending workstations to employees at satellite offices or who work from home.
Supply Chain Consistency
---
Puget Systems has robust and redundant component sourcing. Our purchasing and inventory teams have developed close relationships with hardware manufacturers and distributors, providing us with a strong supply chain that has weathered industry shortages with minimal impact. We also provide frequent forecasts to our vendors so that they can reserve parts weeks or even months ahead of time. This ensures that we can get the components needed to fulfill your orders on time!
Purchasing Portals
---
Puget Systems is set up as a vendor on multiple purchasing portals used by businesses across various industries. For example, we are listed on Ariba, Coupa, Exostar, Apex, and many more! If your company uses a portal we are not available on, let us know and we can get registered.
---
Upon request, Puget Systems can ship our workstations with limited branding. We can omit the Puget Systems logo on the front of the chassis and / or the branding and contact information within Windows.
Alternatively, we can work with you to add your own branding to certain systems. Depending on the chassis this may include laser etching or even full-color printing! Please talk to your consultant for more information about these options, associated costs, and limitations.
Our Commitment to You
Beyond just building the right systems for your workflow and budget, we back our PCs with a pledge to support your company in any way we can
Honest Guidance
---
At Puget Systems, we are dedicated to building the right workstations for each of our customers' workflows. That means we do a lot of testing and publish resulting performance data publicly, and our consultants also spend time researching the needs of various software that we don't test in-house.
We then use that combination of information to provide transparent recommendations – not influenced or limited by hardware manufacturers or software developers. This sets us apart from companies like HP (which does not offer AMD-based workstations), Boxx (which does not usually offer GeForce video cards), Dell, and Lenovo.
Managed Account Program
---
Get the best business-to-business service. The Puget Systems Managed Account Program is for large enterprise customers, to build an ongoing relationship with us. This program also gives access to additional features such as custom operating system imaging, dedicated Slack or Microsoft Teams channels with consultants, and hardware configurations outside our normal product line.
Demand Forecasting
---
We help you plan ahead to ensure consistency. We work with managed account customers who need new systems on a recurring basis to make sure that we have supply lined up to cover their anticipated demand. This can even let us build workstations ahead of time to reduce delivery timeframes.
Lifetime US-Based Tech Support
---
All of our systems include complimentary, lifetime tech support provided in-house by our expert technicians. They operate out of the same facility where we build and test workstations, so you don't have to worry about dealing with language barriers or working your way through escalation from low-level support to get the help you need. We also offer varying lengths of hardware warranties and optional on-site repair services.
Talk to an Expert
We specialize in building workstation PCs tailored for each of our customers. The best way we've found to accomplish that is to speak with you directly. There is no cost or obligation, and our no-pressure, non-commissioned consultants are experts at configuring a computer that will meet your specific needs. They are happy to discuss a quote you have already saved or guide you through each step of the process by asking a few questions about how you'll be using your computer. There are several ways to start a conversation with us, so please pick what works best for you: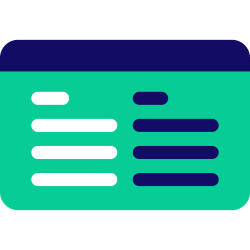 Request a Consultation by Email
We know you are busy, so you may find that the most convenient option to get started with a consultation is via email. Just click the button below and fill in your name, address, and some information about what you are looking for and we'll get back to you within one business day.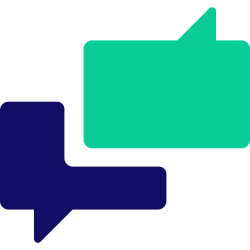 Schedule a Phone Consultation
If you would prefer to talk directly with a consultant, rather than go back and forth via email, we have a scheduling system where you can select the day and time that would be best for us to give you a call. Click the button below to book your time.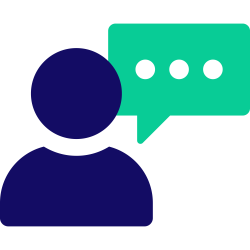 Give Us a Call

If you'd rather not wait, you can reach out to us via phone during our business hours.

Monday – Friday | 7am – 5pm (Pacific)

425-458-0273 OR 1-888-PUGETPC (784-3872)