Standard Workstation

High RAM Workstation

CPU
Intel Core i9 13900K
AMD Threadripper PRO 5965WX
GPU(s)
NVIDIA GeForce RTX 4070 Ti 12GB
NVIDIA GeForce RTX 4090 24GB
RAM
128GB DDR5
256GB DDR4 ECC
Puget's Take

Best single-core performance

Up to 128GB of RAM

Options for more CPU cores

Up to 512GB of RAM

Price as Configured

$5,197.90

$9,951.84

Configure
Configure
Request a Consultation
Reseller Ratings: JS is turned off.
Customer Testimonials
Josh Johnson & VFX Daily

"Footage I'm cutting has been edited without the slowdown I experienced with my previous machine, freeing me to accomplish more throughout my workflow."

– Josh Johnson, Owner of VFX Daily

Read Case Study
Corridor Digital

"Across the board, all of our computers are so good that we don't have to think about them. And that's the point! The moment you start having to think about whether or not the tool you're using is going to work for you, it's already over!"

– Niko Pueringer at Corridor Digital

Read Case Study
Nuke Workstation FAQ
What hardware do I need for the best performance in Nuke?
The core workflow in Nuke is single-threaded, so a processor with high clock speed and instructions-per-clock is ideal. However, memory (RAM) capacity is also critical – especially for larger projects – and these two factors are often at odds. Consumer CPUs tend to have the higher clock speeds, but are also the most limited on memory capacity, while workstation-grade CPUs tend to have more cores, lower clock speeds, and support higher amounts of RAM. Because of this split, we offer configurations favoring both aspects of performance: a Standard workstation for those with small to medium workloads who want the best processing speeds, and a High RAM workstation for users with big jobs who will get better results by having access to more memory.
What sort of video card do I need for Nuke?
The video card, or GPU, is utilized the drive the viewport in Nuke. As such, a decently powerful card is important: we recommend the NVIDIA GeForce RTX 3070 Ti 8GB as a good entry point. Further, the complexity of the scene you are working with – both high polygon counts and complicated animations – can require more onboard memory (VRAM), so some users will find an option like the GeForce RTX 3090 Ti with 24GB to be more appropriate.
How much system RAM do I need for Nuke?
Nuke is very memory intensive, so we recommend 128GB of memory even for just moderate size projects. Larger jobs and longer timelines can use even more, which is why we offer a workstation option specifically tailored toward high RAM capacities (up to 512GB currently).
Should I use a solid-state drive (SSD) for Nuke?
Yes! SSDs are much faster than traditional hard drives and in many cases can give a noticeable decrease in the time it takes to open applications and save files. Moreover, if Nuke runs out of system memory and overflows to virtual memory then the speed of the drive will have a big impact on performance. Nuke also makes use of temporary cache files, and the constant reading and writing of those caches will be much smoother on a fast drive.
Do Puget Systems workstations support Thunderbolt?
Yes! Our Standard Workstation for Nuke, shown above, natively supports Thunderbolt 4 – which is currently the latest and fastest version of Thunderbolt. Some of our other systems do as well, but if that is important to you make sure that you check with your consultant.
Why Choose Puget Systems?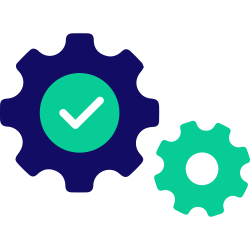 Rather than getting a generic workstation, our systems are designed around your unique workflow and are optimized for the work you do every day.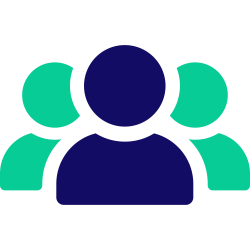 We make sure our representatives are as accessible as possible, by phone and email. At Puget Systems, you can actually talk to a real person!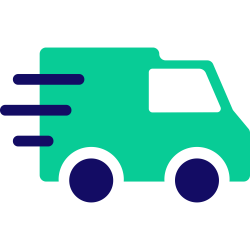 By keeping inventory of our most popular parts, and maintaining a short supply line to parts we need, we are able to offer an industry leading ship time.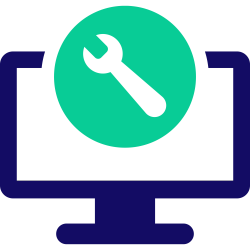 Even when your parts warranty expires, we continue to answer your questions and even fix your computer with no labor costs.
Click here for even more reasons!