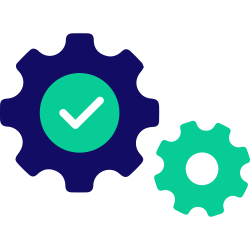 We make reliability one of our highest goals here at Puget Systems. Not only are failed parts costly for us to replace, but they are also very frustrating for you! That hurts our reputation, which is even more costly than the part replacement. To make sure we are minimizing component failures, one of the biggest things we can do is make sure our entire product line is high quality and not prone to failure.
All components in our product line are reviewed weekly. Any trends in failure rates are acted upon immediately, leaving us with a highly reliable product line that continues to improve. We make sure we do not add a part to our product line unless we feel we can stand behind it. This results in a high quality product, that works as it should. You can feel confident that any selection you make on our website is a quality product.
Real Sample of Data We Use
As an example, here is a sample real data taken from our records in March 2021:
| Part (Brand & Model) | Sold | Failed | Failure Rate |
| --- | --- | --- | --- |
| MSI MAG B550M MORTAR WIFI | 104 | 6 | 5.77% |
| GIGABYTE B550 VISION D | 160 | 3 | 1.88% |
| ASUS TUF B550M-PLUS (WI-FI) | 32 | 0 | 0% |
Failure rate of motherboards using the B550 chipset from September 2020 to March 2021
Acting on this data, we quickly pivoted our Micro ATX AMD Ryzen based workstations from using the MSI MAG B550M MORTAR motherboard to the ASUS TUF B550M-PLUS model. Granted, we hadn't sold as many of the ASUS yet – but having almost 6% of the MSI boards fail during assembly (none of them were field failures) was enough to raise a red flag for us, especially compared with the much lower failure rate of the larger GIGABYTE B550 VISION D. We already had the ASUS qualified as a backup, too, so the transition was simple and should result in more reliable systems for our customers. The solutions aren't always as simple as this, and there are often more variables to consider, but this is a great example of how these records give us hard data on how to continually improve.
Unlike big box computer manufacturers, we're small enough to react quickly to any changes that we see in reliability. Our size allows us to be much more nimble, and we qualify multiple product line options, so that we can pivot easily when the need arises. We feel strongly that Puget Systems is in the perfect position: we are large enough to keep good statistical data while also agile enough to act on it quickly. That is a rare ability!
Read what our customers have to say about our highly reliable product line!
---
Ali Seiffour
Atlanta GA
I had a smooth experience
I had a smooth experience with Puget from the beginning. They helped me choose the best options for my personal needs. I could also track every step of the process. This is my second experience with Puget and I highly recommend it.
Martin Siegen
San Diego
Great
My 3rd Puget computer and as expected I love it
Marvin Jones
Prattville, Alabama
Super Pleased
Purchased a Desktop Computer from Puget Systems after reading many reviews and testimonials. My experience during this process was exceptional. The computer itself is exactly what I was expecting. Workmanship was exemplary. I wish to thank the team (Terrell, Bryan, Beth, Brendan, Andrew and Kari) for their attention to detail, professionalism and keeping me informed during this process. This computer replaced a 12 yr. old computer and is rock solid. Although more expensive than many competitors, not having to worry about component or operating issues was worth it for me. I highly recommend Puget Systems for anyone contemplating a custom desktop. This is simply the best custom-built desktop available. It is quiet, very well built, and designed. Thanks again to Puget and their outstanding team of professionals.
Robert Grace
Homosassa
Priceless
William George sold me a Serenity Professional desktop, with Windows 7 Pro, in 2016.
It sits exactly 2 feet away from me in a quiet room. It is dead silent. Even under load, there is no fan sound.
It's turned on at 5 am and turned off at 10 pm every day. It's performed flawlessly.
The reliability and silence translate into peace of mind; take a bow Mr. George.
Dale Gruber
Shelby Twp.
If you want best, look no further!
I have been purchasing from Puget Systems for over 8 years… and there is simply NO other company or service that even comes close to the quality and caliber of team members as Puget Systems! They are extremely proficient and helpful at every turn. They have literally saved my butt several times when I have run into issues! They are patient, knowledgable and always eager to assist, whether its helping with an issue with a current system, or helping you to spec out a new system! Impressive. Very impressive. 🙂 Thank you!
Daniel Shuster
Old Saybrook, CT
Legacy Testimonial: 1303
I have a 2016 Obsidian and throughout these eight years the tech team has been stellar in responding with my calls. Their hand off to each other is flawless and they are extremely competent and gracious. These are the kind of people we all dream of working with. The Obsidian still works great and my next computer (for Windows 11) will be from Puget Systems.
William
Legacy Testimonial: 1302
The only SI to use. They are very professional, quick, and keep you informed of everything during the order. Cannot recommend highly enough. Really fantastic machines.
Charles
Legacy Testimonial: 1300
After an accident which resulted it the loss of my data on one of my drives during repair, the fine folks at Puget Systems went above and beyond to rectify the situation. They really do care about customer service and retention. Even though I had lost considerable data they graciously compensated me with upgrades to my system that allowed me to get back to work better and faster than before.
Bob Wills
PUYALLUP
Legacy Testimonial: 1299
I have set up my new Creative Cloud Desktop, and I am especially happy with the ease that Nathan guided me through installation of the 10GB NIC. Working perfectly. With an abundance of RAM-128GB, it is extremely fast. I set up the system from a saved back-up in One Drive and it all went smoother than any previous new PC setup. I am a lifelong fan of this great company.
Clay Carson
Legacy Testimonial: 1298
These guys are phenomenal in every way. Puget is incredibly helpful and everyone seems to have insight as to how things work and they provide solutions to any computer problem. I recommend Puget to all my friends and co-workers.
Read more testimonials from Puget Systems clients.