Small Maps

Large Maps & RAM

CPU
Intel Core i9 13900K
AMD Threadripper PRO 5975WX
GPU(s)
NVIDIA GeForce RTX 3060 Ti 8GB
NVIDIA GeForce RTX 4080 16GB
RAM
32GB DDR5
256GB DDR4 ECC
Puget's Take

Best for models & small maps

Up to 128GB of RAM

Best performance for large maps

Up to 512GB of RAM

Price as Configured

$3,878.73

$10,308.24

Configure
Configure
Request a Consultation
Reseller Ratings: JS is turned off.
Case Study with Utah State
Utah State University is using photogrammetry and virtual reality to design a new community on Powder Mountain in the Ogden Valley of Utah. Benjamin George, a professor of landscape architecture at USU, is using three Puget Systems workstations for this particular project, and says by using VR his students are able to design as if they are actually in the landscape. One of the Puget systems runs Pix4D for processing the thousands of images they took of the mountain, while the other two are used for design and modeling in VR.
Imagine being able to close your eyes and visualize what you want to create. With Puget Systems workstations, the students at Utah State are now able to work on projects that exceed what they were able to do before and do it faster.
Pix4D Workstation FAQ
What is the best type of CPU for Pix4D?
Pix4D heavily uses the CPU in multiple steps during processing, along with some lighter usage when viewing projects after they are finished. The CPU's clock speed is most important in Initial Processing (step 1), while core count is a bigger factor during Point Cloud and Mesh (step 2). Step 3, in the case of maps, is mixed in how it uses the CPU. Overall, AMD's Ryzen 5000 Series processors provide the best all-around performance in Pix4D thanks to their combination of high per-core speed with a solid amount of cores. There is a possibility that in some extremely large projects a CPU with even more cores could be slightly faster, but in such cases you would likely need more system memory as well – and AMD's Threadripper processors are ideal in both of those aspects.
Is the CPU or GPU more important for Pix4D?
Pix4D primarily uses the CPU for calculations, but can do some processing on the GPU as well. In particular, the Initial Processing (step 1) and Point Cloud and Mesh (step 2) will benefit from the presence of a compatible video card. The video card is also utilized after processing, when viewing the ray cloud that has been created, and there it is the raw 3D drawing capabilities of the card that matter (rather that CUDA).
What video cards are compatible with Pix4D?
While Pix4D will run on a system with almost any modern video card, only NVIDIA GPUs which support CUDA 6.5 or higher can be utilized to improve processing speed. All of the NVIDIA GeForce cards we offer in our recommended system fit this description. We have also tested NVIDIA's Titan and Quadro series cards, but while they do technically work they are much slower than GeForce cards in this particular application. There is a workaround to let Quadros perform better, but even then they are no faster than high-end GeForce models… and there is no known fix for Titans.
How many video cards does Pix4D support?
As of version 4.6.4, only a single GPU (video card) is utilized by Pix4D at a time. If multiple video cards are present in a computer, Pix4D will periodically check to see which is being utilized the least, and will run on that card. If Pix4D is the only major program running, then there is no benefit to a second GPU. Theoretically, if a user had Pix4D going while also using another graphics intensive program, then a dual GPU setup might be helpful – but we do not have any test results which actually demonstrate that.
How much RAM do I need for Pix4D?
Memory requirements in Pix4D depend directly on how many photos you are working with, the size of the images themselves, and the quality settings you want to use. However, with the default processing options in Pix4D we found that actual memory usage is fairly low – even on large image sets. The biggest set we have tested to date was comprised of over 2600 images (~10MB each) and that project peaked at using about 20GB of memory during processing. The amount of memory used also depends heavily on what quality settings you select within Pix4D, though, so memory usage can be much higher depending on your specific workload and preferences.
Should I get a solid state drive (SSD) or hard drive (HDD) for Pix4D?
We strongly recommend using solid-state drives on all computers these days. They have a huge impact on every aspect of computer usage, from faster boot times to more responsive operation. Even fairly big image sets for Pix4D should be able to reside on a SSD without requiring a very large drive, and having them on a fast drive will be beneficial to certain steps in processing. If you need additional storage for data archival or backup, though, a secondary hard drive is a viable option.
Why Choose Puget Systems?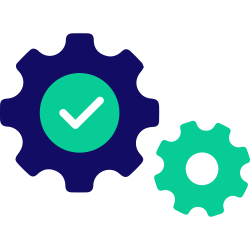 Rather than getting a generic workstation, our systems are designed around your unique workflow and are optimized for the work you do every day.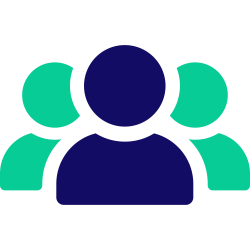 We make sure our representatives are as accessible as possible, by phone and email. At Puget Systems, you can actually talk to a real person!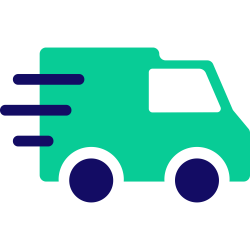 By keeping inventory of our most popular parts, and maintaining a short supply line to parts we need, we are able to offer an industry leading ship time.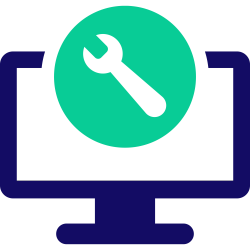 Even when your parts warranty expires, we continue to answer your questions and even fix your computer with no labor costs.
Click here for even more reasons!