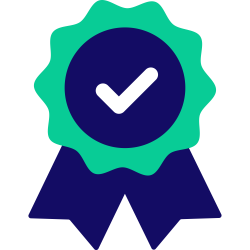 Puget Labs Certified
These hardware configurations have been developed and verified through frequent testing by our Labs team. Click here for more details.
Quick Sync

High Performance

CPU
Intel Core i9 13900K
AMD Threadripper PRO 5965WX
GPU(s)
NVIDIA GeForce RTX 4070 Ti 12GB
NVIDIA GeForce RTX 4090 24GB
RAM
32GB DDR5
128GB DDR4 ECC
Puget's Take

Intel QuickSync for hardware decoding of H.265

Great value when using compatible codecs

Optional 2nd video card (for Resolve Studio)

Best performance in our Resolve benchmarks

Optional 3rd video card

Supports ECC memory

Price as Configured

$5,071.05

$9,863.18

Configure
Configure
Request a Consultation
Reseller Ratings: JS is turned off.
DaVinci Resolve Workstation FAQ
I'm thinking of moving from Mac to PC. Can you help?
Absolutely! Over the years we have helped quite a few of our customer make the move from Mac to PC. In fact, it is a large enough number that we have a dedicated Moving from Mac to PC? FAQ page to answer some of the more common questions we receive.
Will these systems work for the Free version of Resolve?
From a hardware perspective, the main limitation of the free edition is that it only supports a single GPU. Either of our Resolve workstations should work great for the free edition of Resolve – just don't waste your budget on multiple GPUs that you will not be able to use.
Do any Puget Systems support Thunderbolt?
Yes! Our "QuickSync" Resolve workstation natively supports Intel Thunderbolt 4. Unfortunately, our other Resolve configurations do not offer that functionality at this time. If that is important for you, please check with your consultant to make sure you get the right system.
Do Puget Systems support 10-bit HDMI or SDI displays?
Yes, our workstations support 10-bit displays! In the past, you needed to use an NVIDIA professional (formerly "Quadro") video card or a Blackmagic Decklink card to enable 10-bit support, but as of July 29th 2019, the GeForce "Studio Driver" also supports 10-bit displays. However, if you are using a calibrated display for film or broadcast, we recommend using a Blackmagic Decklink cards as video cards do not always give 100% accurate color. Depending on the ports you need, we currently offer both the Blackmagic Decklink Mini Monitor 4K and the Decklink Studio 4K 6G-SDI.
These systems are too big. Do you have anything more compact?
We can certainly configure a more compact workstation if you need something that either fits in a smaller space or is easier to transport. However, be aware that they will be limited to a maximum of one GPU and potentially less total RAM & drive capacity – so they will not be quite as powerful as the systems we specifically target for DaVinci Resolve. If that interests you, we recommend contacting one of our consultants to discuss your situation.
Can I use Linux instead of Windows for DaVinci Resolve?
While Linux can at times be the right choice, in our DaVinci Resolve 14 Performance: Windows vs Linux testing we actually found that Windows should overall give you slightly better performance. In addition, there are a number of major considerations that should be taken into account such as the learning curve of of a new operating system (if you are coming from Windows), lack of support for some hardware features, and the fact that you may need to use a Decklink or Intensity card if you want to have audio through DaVinci Resolve. Overall, we strongly recommend using Windows for this applications – but if you have a specific need for Linux, please talk to our consultants about compatibility with our systems.
I'm not sure what system hardware I should use for DaVinci Resolve. Help!
Depending on how much you want to dig into hardware and system specs, we have a couple different ways to help. First, we have a Hardware Recommendations page specifically for DaVinci Resolve that goes over all the different major hardware components and why you would use one part over another. Alternatively, you can always contact one of our consultants and we can help you configure a system that is perfectly tailored for your workflow.
Phone: (425) 458-0273
Email: [email protected]
Why Choose Puget Systems?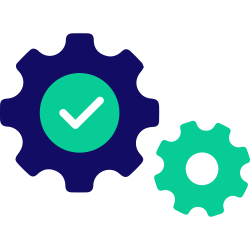 Rather than getting a generic workstation, our systems are designed around your unique workflow and are optimized for the work you do every day.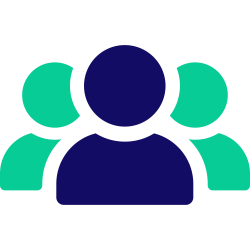 We make sure our representatives are as accessible as possible, by phone and email. At Puget Systems, you can actually talk to a real person!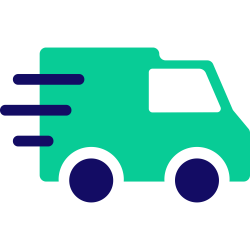 By keeping inventory of our most popular parts, and maintaining a short supply line to parts we need, we are able to offer an industry leading ship time.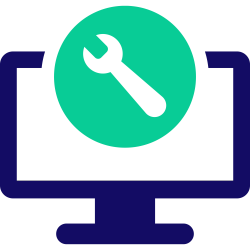 Even when your parts warranty expires, we continue to answer your questions and even fix your computer with no labor costs.
Click here for even more reasons!