Background
It all started with a genuine desire for helping people, combined with a love for content creation and a little tech geekery. Sometimes, that's when the best things happen. And such was the case for Dan Bernard and Casey Faris.
Dan and Casey have been working together for many years; in fact, their earliest collaborations go back to their days at community college together where they found themselves in the same Media Design program. Dan recalls, "Casey and I were in the same video production program but we needed intern credits; our professor told us we were both 12-year-olds in adult bodies! We were silly and goofing around a lot, but we had a lot of ideas and we were hungry to dive in!"
After college, they both found jobs at a television production studio, trying to get a reality show off the ground. "We had no idea what we were doing, but we thought 'we'll figure it out as we go!' Challenge accepted! Let's go make a TV show."
And that's how it started; that's how both Dan and Casey started cutting their production chops, on the job and just 'making it happen.' It was also a momentous time in filmmaking and content creation – it was the dawn of the DSLR movement when filmmakers were discovering the democratization of once-expensive gear and workflows that were suddenly becoming accessible to anyone with a story to tell.
"It got to the point where the show we were working on started to take off – globally! It was syndicated in 27 countries and was a big success. I was the lead editor on the show, and Casey was in charge of graphics and color correction. It was then that we discovered DaVinci Resolve."
It all started with a genuine desire for helping people… Sometimes, that's when the best things happen. And such was the case for Dan Bernard and Casey Faris.

Kevin Bourke
Dan and Casey had reached a great point in their career; it was a wonderful experience, they were in a new building, new studio, but something was tugging at them. Dan continued, "But it was also at this point that we started asking ourselves, 'Is doing reality TV what's best for the world? Shouldn't we be doing more?'" And the answer they came to was a decisive "yes!"
"Casey is very entrepreneurial minded, he likes to tinker with stuff, and I'm more like 'I'll try anything once!' So he developed a website and started making LUTs that Casey created in Resolve. After the site had been getting some real traction, we looked at each other and thought, 'we could turn this into a business.' A week later, we put in our notice at the studio – the one that we had really helped build from the ground up – and started our new path."
That 'path' actually began to look like a multi-lane highway as the two started launching multiple ventures, including Release the Hounds, an end-to-end film production, content creation and live streaming studio; becoming the lead production team for HeartSupport – an organization dedicated to helping people with mental health/emotional needs get access to the programs and support tools they need; and ultimately launching Ground Control, an online learning and training platform designed to teach creators every aspect of post-production. In fact, it's Ground Control's mission to make learning post-production simple, accessible and inspiring.
Over time, Ground Control stopped focusing on LUTs and assets, and started leaning heavily into Casey and his ability to teach and communicate the entire production workflow. It was their desire to take that knowledge and combine it with free tools like DaVinci Resolve. "It's a super beast of a system," Dan noted. Casey also realized that he can take what he was teaching with Resolve and create amazing things, and help people get their creative visions out into the world for the least money possible.
Connecting with Puget Systems
Dan and Casey first met the Puget Systems team at NAB. They had heard from content creation wizards and YouTube sensations Corridor Digital and Film Riot that Puget Systems was the team to work with if you wanted a system built right: one that was built specifically for you and what you were working on. They were also planning a massive new endeavor – an event for the Resolve community designed to bring them together and provide the inspiration and learnings to excel with Resolve. They called it ResolveCon.
ResolveCon lined up perfectly with Puget Systems mission of educating, inspiring and ensuring people have the right tools for the right job, so they signed up as a sponsor and built a system specifically designed to support the conference. But Dan and Casey also had other ideas for the system – a new short film project.
Getting "Hot and Ready" Off the Ground… Literally
Dan and Casey had also been conceiving a short film: a sci-fi short inspired heavily by Star Wars. "We had a TON of fun making this movie and learned a lot," Dan recalled. All the spaceship scenes in the film were created in Unreal Engine, the additional 3D modeling in Blender, and all compositing, editing, mixing, and color were done in DaVinci Resolve.
DJ Bailey from Puget Systems was the technical consultant working with Dan and Casey to help them build out their workstation. "Working with Dan was a joy from the start. Going into a consultation, you never quite know what to expect regarding the amount or quality of information you'll get from someone to help make an appropriate recommendation for a workstation. One common thread, though, is that when someone is excited and passionate about their work, they can talk about it for days. Dan has always had that full-of-life energy that seems to rub off on you the more you interact with him," DJ noted. "As far as his workflow was concerned, it varied so much that I realized he needed the 'I can do it all' type of system. From working with Fusion in DaVinci Resolve to compositing and rendering in Unreal Engine, we needed to make sure that the workstation Dan was working with could cover the whole gamut."
DJ continued, "DaVinci Resolve is one of the rare software packages we test here at Puget Systems that can actually make use of more than a single GPU to improve overall performance. For that reason, we configured Dan's system with two NVIDIA GeForce RTX 3090 Ti graphics cards. Additionally, Dan works in both Resolve and Unreal Engine, as well as a number of other software packages that have varying demands on the CPU. In some cases, a program will benefit from more total cores if it's been written in a way that can take advantage of those additional cores. Other programs will have a sort of cap on how many cores they can utilize effectively before other hardware begins to act as the bottleneck. In those instances, the boost frequency of a smaller number of cores is the more important factor for CPU performance. For Dan and Casey, we decided on a 32-core Threadripper PRO CPU as a good middle ground between total cores, decent single-core boost frequency, and budget."
"They sent us a hot rod system that we used for ResolveCon," recalls Dan. "But then we thought, this system could make the short film we were working on possible. In fact, were it not for that Puget Systems workstation, it would have never happened. The film was our first deep dive into Unreal Engine, and it was very heavy on the VFX, but this system removed all the thinking and worrying about the workflow. It was a big black box of assurance!"
…this system removed all the thinking and worrying about the workflow. It was a big black box of assurance!

Dan Bernard
To learn more about Dan Bernard and Casey Faris' work and to read more about their extensive training for Davinci Resolve, please visit groundcontrol.film/about.
To see their newest short film, visit "Hot and Ready" on YouTube.
If you would like to inquire about having your company profiled, please reach out to [email protected]
Now let us help you!
Why Choose Puget Systems?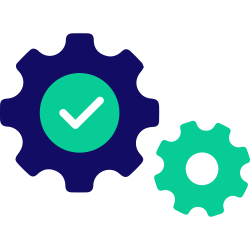 Rather than getting a generic workstation, our systems are designed around your unique workflow and are optimized for the work you do every day.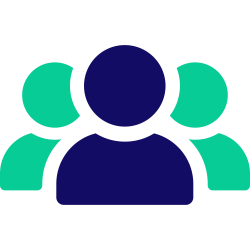 We make sure our representatives are as accessible as possible, by phone and email. At Puget Systems, you can actually talk to a real person!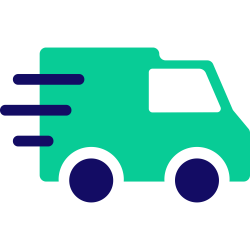 By keeping inventory of our most popular parts, and maintaining a short supply line to parts we need, we are able to offer an industry-leading ship time.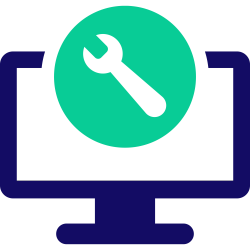 Even when your parts warranty expires, we continue to answer your questions and even fix your computer with no labor costs.
Click here for even more reasons!
Puget Systems Hardware Partners