Background
Iron Man. Fantastic Four: Rise of the Silver Surfer, Lego Batman 2, Lego Harry Potter, Transformers, Power Rangers, Deadliest Catch and even the NFL on FOX. Just a small, very small sample of the projects Jonathan Winbush has touched. He is somewhat of a legend, a celebrity in VFX and motion graphics circles, and everyone who knows him is better for it. His unique talents have captured the attention of some of the most influential production companies in Hollywood and the tech companies behind these productions, including Netflix, Marvel, DC, Warner Brothers, and Epic Games to name a few. We had the honor of meeting with Jonathan to talk about his work, his workflows, and how those intensive workflows impact the hardware he relies on to do his best work.
But first, some more background. Jonathan Winbush is a multi-award-winning motion graphics artist with over 15 years of experience working in a wide array of mediums from television and movies to virtual and augmented reality.
In addition to the visually stunning productions he's working on, Jonathan has also created a community of followers with whom he shares his expertise on everything from motion graphics and VFX to topics and techniques that everyone in the business is clamoring to learn more about, like virtual production, interactive development, and of course Unreal Engine. In fact, today Jonathan is an official Unreal Partner and has developed extensive online tutorials and even coursework for learning Unreal Engine. In the education space, Winbush creates tutorials weekly through YouTube as well as speaks at conferences around the world such as Adobe MAX, SIGGRAPH, and NAB. Winbush is currently a part of the YouTube Black Voice Fund and was also recently awarded the MegaGrant by Epic games to further support his educational efforts.
If you're a beginner, or even an expert, Jonathan has something to teach you! See him in action on his YouTube channel, check out his Unreal Engine for 3D Artists School of Motion Course, or if you want to dive deeper into learning Unreal Engine 5, he is offering his Unreal Engine 5 in 5 Days course for free.
[Jonathan] is somewhat of a legend, a celebrity in VFX and motion graphics circles, and everyone who knows him is better for it.

Kevin Bourke
Pushing the Limits of Your Hardware
However, when you begin to push your systems to their limits, eventually workflow performance suffers – significantly. Enter Puget Systems.
"I've been talking to the team at Puget Systems off and on for a couple of years now. I would see them at trade shows, and I'd hear about the work they've been doing, benchmarking key content creation platforms," said Jonathan. "I started hitting real roadblocks the deeper into Unreal Engine I got. I was running out of VRAM and I was getting more and more error messages. It was time to talk to Puget Systems! I connected with Kelly Shipman, Puget Labs Technician and resident Unreal Engine expert. He very quickly determined it was a GPU issue. I had an older RTX 2080 Ti and it just wasn't doing the job anymore."
Kelly added, "We've admired Winbush's tutorials for quite some time. He makes content around many of our customers' applications, such as Cinema 4D and After Effects. He already had a computer well suited to those applications, but when he started incorporating Unreal Engine into his workflows, it became clear that he needed a more powerful video card, as well as an overall refinement to the rest of the system to cover a broader range of content creation programs."
Kelly continued, "While both Cinema 4D and After Effects do use the GPU for specific tasks, they don't need much power to get the job done, especially if you are willing to wait a little longer for a render to complete. However, Unreal Engine wants as much GPU power as it can get. It can also benefit from larger VRAM pools for more complex scenes or while running at higher resolutions. We upgraded his NVIDIA RTX 2080 Ti 11GB to an RTX 4090 24GB. This card is about 4 times more powerful than his older card while also more than doubling the available VRAM. These upgrades meant that he could do more with every frame and get results faster. We also upgraded the system to the latest Threadripper PRO, with all the latest upgrades in RAM and NVMe drives to ensure that whatever program he needed to use, his computer would be up to the task."
The results were dramatic and had an immediate impact on Jonathan's workflow and system performance. Jonathan added, "I especially noticed the immediate speed difference working in Unreal Engine. Without doing any benchmarking, I could immediately feel that performance boost. Render speeds went way up, Unreal is now super fast. But the thing is, my new Puget system worked amazingly well for more than building worlds – I could add more details, build larger and more detailed worlds. I was now able to push my creativity farther than I ever could before!"
"I got much more than a new workstation; I got a team of experts who not only love what they do, they care deeply about what I do, my workflow, my challenges, my aspirations. It's a true partnership."
I got much more than a new workstation; I got a team of experts who not only love what they do, they care deeply about what I do, my workflow, my challenges, my aspirations. It's a true partnership.

Jonathan Winbush
Jonathan's Workstation
The table below outlines the system we specially designed for Jonathan – an AMD Ryzen Threadripper PRO workstation:
| | |
| --- | --- |
| CPU | AMD Ryzen Threadripper PRO 5995WX |
| GPU | NVIDIA GeForce RTX 4090 24GB |
| Motherboard | ASUS Pro WS WRX80E-SAGE SE WIFI |
| RAM | 256GB (8x DDR4-3200 32GB) |
| Drive | Samsung 980 Pro 2TB M.2 SSD |
Now let us help you!
Why Choose Puget Systems?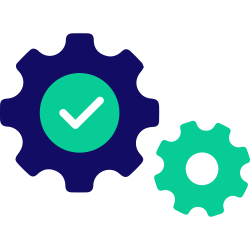 Rather than getting a generic workstation, our systems are designed around your unique workflow and are optimized for the work you do every day.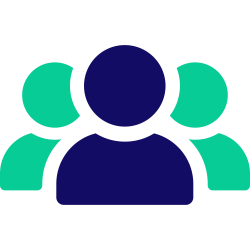 We make sure our representatives are as accessible as possible, by phone and email. At Puget Systems, you can actually talk to a real person!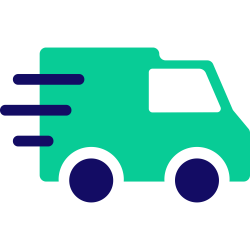 By keeping inventory of our most popular parts, and maintaining a short supply line to parts we need, we are able to offer an industry-leading ship time.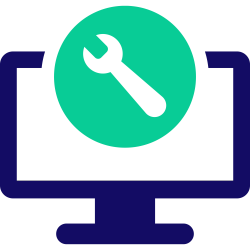 Even when your parts warranty expires, we continue to answer your questions and even fix your computer with no labor costs.
Click here for even more reasons!