Background
Ross Shain is an Academy & Emmy award-winning product designer and VFX software leader best known for helping deliver Mocha Pro's planar motion tracking tools to artists around the world. A veteran of the post-production industry, Ross has been a creative technology evangelist for over 20 years, working with industry-leading companies such as Avid, Parallax, SoftImage, Imagineer Systems, and Boris FX.
Throughout his career, Ross has primarily focused on the intersection of design, technology, and product marketing – bridging the gap between software developers and creative artists to improve the tools of the trade. He has designed user interfaces, created training programs, and played a key role in partnerships across the Media & Entertainment industry. We recently caught up to talk about his career in visual effects technology and how recent explorations into generative AI and Unreal Engine inspired the need for a powerful new workstation.
"One of the nice things about my career for me has been bouncing back and forth between creative and tech. I'm very hands-on with software and always looking for ways that plug-ins or ancillary applications can contribute to a host application's workflow. In this sense, I've probably used almost every available editing, compositing, and graphics tool over the last 20 years.", states Shain. "On any given day, I could be opening up After Effects, Premiere, Photoshop, Mocha, Silhouette, Flame, NUKE, Media Composer, Resolve, Fusion, Cinema 4D, and other plugins and apps. Lately I've been focusing more on creative projects, so having a fast and reliable computer is obviously a necessity."
A veteran of the post-production industry, Ross has been a creative technology evangelist for over 20 years, working with industry-leading companies such as Avid, Parallax, SoftImage, Imagineer Systems, and Boris FX.

Kevin Bourke
A New Workstation
For many years Ross traveled frequently, visiting VFX studios and speaking at trade shows with a Dell Precision laptop as his main computer. More recently, developments in real-time game engines and generative AI made him decide to move back to a dedicated workstation with a more powerful GPU.
"I've gone back and forth between Mac and PC for many years, but have been mostly on PC for work due to the GPU requirements of so many pro video applications. I love the Dell Precision line and thought I could do all my work on the laptop for a few years – but recently realized that I needed a workstation with a higher-end NVIDIA graphics card to specifically get better performance out of Unreal Engine and Stable Diffusion."
Technical Challenges
In the last year there have been new technology developments making inroads to the standard tools used in Media & Entertainment, namely, real-time game engine technologies for virtual production and the explosion of generative AI. As a creative technologist, Shain has been interested in both areas.
"Unreal Engine is amazingly powerful and I've been exploring to see if creatives could take advantage of its real-time ray tracing capabilities to deliver renders for film and television. One of the coolest tools I use in Unreal is a plug-in called MetaShoot that really simplifies the lighting and rendering process. While visualization in Unreal is mostly real-time, actually rendering final pixels at highest quality to file can be quite slow. My system from Puget with the NVIDIA RTX 4090 card tears through the Unreal renders."
The promise of AI tools for post-production and VFX has been on the horizon for years, and Shain is incorporating a few new tools into his regular workflow. These tools are processor-intensive and require a combination of fast CPU and GPU.
"I used multiple AI tools on an animated music video for the band Papas Fritas on Minty Fresh Records. Topaz Video AI was used for upscaling and image restoration, Runway ML's Gen-1 technology was used for AI style transfer, and Adobe Premiere with Boris FX Continuum was used for editing & finishing. Again, the new Puget Systems workstation with AMD Ryzen processing and RTX 4090 was essential to my workflow and delivery deadlines."
2023 has been the year of generative AI and more and more visual artists are incorporating the tools. While services like DreamStudio, Midjourney, or Wonder Studio use cloud computing, the open-source nature of Stable Diffusion opens up many new workflows that require intensive GPU processing.
"I've been using generative AI for almost a year and am really happy to finally have Stable Diffusion running inside of After Effects", says Shain. "Diffusae a plugin found on AEscripts that allows the user to download and run Stable DIffusion models locally on their own CPU. Prompt-based image generation inside After Effects opens up crazy creative possibilities for motion graphics exploration – and running SD locally on your own hardware delivers unlimited renders with no subscriptions or pay-per-use service."
"If you want to run Stable Diffusion locally or get great performance in many of the AI-powered software applications, an NVIDIA RTX card is really essential for solid performance."
Diffusae Stable Diffusion Plugin for After Effects
The Solution
Ross was looking for a high-performance workstation that serves triple duty across video editing and compositing, real-time game engines, and AI processing. Working with advice from Wilson Chau at Puget Systems, he decided on a powerful 16-core AMD Ryzen CPU and NVIDIA GeForce RTX 4090 graphics card.
| | |
| --- | --- |
| CPU | AMD Ryzen 9 7950X 4.5GHz 16 Core |
| GPU | NVIDIA GeForce RTX 4090 24GB |
| Motherboard | ASUS ProArt X670E-Creator WiFi |
| RAM | 64GB (2x DDR5-4800 32GB) |
| Drives | Sabrent 1TB Rocket 4 Plus Gen4 PCIe M.2 SSD |
| | Samsung 870 EVO 2TB SATA3 2.5inch SSD |
"The team at Puget do an excellent job providing VFX artists with the information they need to make informed decisions about computer hardware. I am super pleased with the level of support they provide and happy to recommend their services to anyone in this industry looking to purchase a new computer."

Ross Shain
If you would like to inquire about having your company profiled, please reach out to us.
Now let us help you!
Why Choose Puget Systems?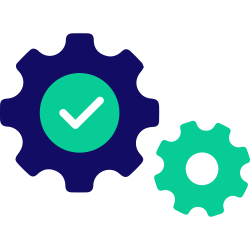 Rather than getting a generic workstation, our systems are designed around your unique workflow and are optimized for the work you do every day.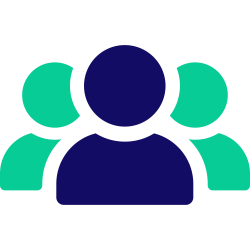 We make sure our representatives are as accessible as possible, by phone and email. At Puget Systems, you can actually talk to a real person!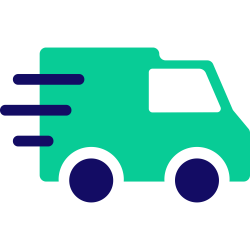 By keeping inventory of our most popular parts, and maintaining a short supply line to parts we need, we are able to offer an industry-leading ship time.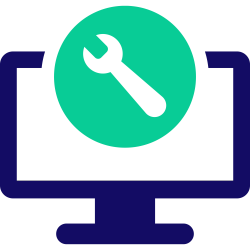 Even when your parts warranty expires, we continue to answer your questions and even fix your computer with no labor costs.
Click here for even more reasons!