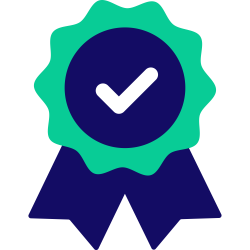 Puget Labs Certified
These hardware configurations have been developed and verified through frequent testing by our Labs team. Click here for more details.
OctaneRender Workstation

Multi GPU Workstation

Multi GPU 4U Server Node

CPU
AMD Ryzen 7 7700X
AMD Threadripper PRO 5955WX
AMD Threadripper PRO 5955WX
GPU(s)
NVIDIA GeForce RTX 4080 16GB
2x NVIDIA GeForce RTX 4090 24GB
4x NVIDIA RTX A5000 24GB
RAM
64GB DDR5
128GB DDR4 ECC
128GB DDR4 ECC
Puget's Take

Mid tower system

1 or 2 high performance video cards

Full tower system

Up to 4 high performance video cards

4U rackmount node

Up to 4 high performance video cards

Price as Configured

$5,318.64

$10,326.45

$16,528.44

Configure
Configure
Configure
Request a Consultation
Reseller Ratings: JS is turned off.
Customer Testimonials
Corridor Digital

"Across the board, all of our computers are so good that we don't have to think about them. And that's the point! The moment you start having to think about whether or not the tool you're using is going to work for you, it's already over!"

– Niko Pueringer at Corridor Digital

Read Case Study
Johnson Health Tech

Johnson primarily works with SOLIDWORKS for 3D Production alongside software packages Maya and V-Ray to bring life to their marketing campaigns.

"So far [our Puget Systems workstation] has been a workhorse for rendering and simulation."

– Clayton Krause at Johnson Health Tech

Read Case Study
Looking for more? View all our rendering case studies.
OctaneRender Workstation FAQ
Is OctaneRender a CPU or GPU based rendering engine?
OctaneRender is a fully GPU-based rendering engine. This means that the video cards (or GPUs) in your system are what impacts how long it takes renders to complete rather than the CPU.
Does Octane support multiple GPUs? Do they need to be in SLI?
Unlike most applications that utilize the GPU, OctaneRender actually scales almost perfectly with multiple cards. In other words, if you use two cards your renders will complete twice as fast as they would with just a single GPU. If you use four cards you will finish renders four times faster! However, since Octane is using the cards for compute purposes they do not need to be in SLI mode. In fact, SLI can sometimes cause problems so we recommend leaving it disabled if possible.
For more information on how Octane scales, we recommend reading our OctaneRender Mulit-GPU Scaling article.
Is it better to spend money on a higher number of total GPUs, or more powerful GPUs, for OctaneRender?
From a pure cost/performance perspective, it is almost always better to use a higher number of more affordable GPUs rather than using one or two expensive GPUs. However, the downside to this approach is that your workstation will be physically larger, louder, hotter, and use more power than a system with fewer but more powerful cards. In addition, if your renders require a higher amount of VRAM (video card memory) you may be forced into using more expensive cards.
Can I mix and match different models of video cards for OctaneRender?
As long as each card is supported, OctaneRender does allow you to mix and match different models of video cards. We do this for some customers who need a primary Quadro video card due to a different software's hardware requirements, but want to utilize GeForce cards to improve rendering performance in Octane. However, the more different the cards (different architectures, different versions of CUDA, etc.) the larger the chance of errors or other problems occurring. Also note that if the cards have different amounts of VRAM you will be limited to the smallest amount.
Does OctaneRender support all NVIDIA graphics cards?
In general, yes – though when a new generation of video cards comes out it can sometimes take a while before they will work properly. According to OTOY, OctaneRender requires extra work to make it compatible with each new generation of GPUs. For example, NVIDIA released its Volta GPU architecture to consumers in December 2017 with the release of the Titan V – but it did not work with the OctaneRender 3.07, which was the current version at the time. With the release of OctaneRender 3.08, however, Volta support was been added – so it just took a few months after their release for the Titan V and Quadro GV100 graphics cards to be viable in this application.
Do I have to use NVIDIA cards for OctaneRender or can I use AMD?
OctaneRender currently utilizes CUDA which is proprietary to NVIDIA video cards. At the moment, Octane does not support AMD GPUs or Intel integrated graphics.
Will a more powerful CPU help OctaneRender at all?
A faster CPU will sometimes let you open files faster and can make a small difference in multi-frame renders, but it will make no impact on how long it takes each individual render to complete. We recommend sticking with a mid-range CPU and focusing your budget on more powerful GPU(s).
Do I need to use a Quadro card for OctaneRender or is GeForce okay?
NVIDIA's professional graphics cards, formerly known as Quadro, work just fine for OctaneRender. They are more expensive, though, so a lot of our customers opt for more affordable GeForce models which are just as fast.
However, there are certain times where you may want to use professional / Quadro cards. If you need more VRAM than what is available on the GeForce cards, for example, the NVIDIA RTX A-series cards have up to twice the VRAM which allows for much higher resolution and more detailed scenes to be rendered without running out of video memory. They are also slightly more reliable long-term since they are designed to operate under heavy load for extended periods of time, and usually have cooling layouts which are more appropriate for running multiple GPUs in a single system. For that reason, we often default to such video cards in our higher-end rendering workstations.
How much system RAM do I need for OctaneRender?
Since OctaneRender uses the video card's memory (called VRAM), you do not actually need much system RAM. However, we generally recommend a minimum of 64GB for our rendering workstations. If you tend to have a large number of different applications open and running at the same time (OctaneRender, Cinema 4D, After Effects, etc.), however, you may consider upgrading 128GB or more.
How does Network Rendering work in OctaneRender? Do I need special licenses?
Network Rendering allows you to use the power of GPUs that are in other workstations or servers on your network to make your renders complete faster than you could ever achieve on a single system. All you need is a standalone license for each slave machine that is the same version as what you are using on your local master workstation. For more information on Network Rendering we recommend reading OTOY's excellent documentation of the subject in their Manual under the "Network Rendering" section. Glass Hand Studios also has an excellent Youtube video showing how to install and configure Network Rendering if you want to see the process in action.
Note that Network Render is currently limited to a total of 20 GPUs and requires at least one compatible GPU in your local machine.
Can I use Linux on an OctaneRender Network Render node even if I use Windows on my main workstation?
From the OctaneRender manual: "The operating systems of the slaves can also be different since the communication between the machines is cross platform." In other words: yes, you should be able to mix Windows and Linux without any problems.
Why Choose Puget Systems?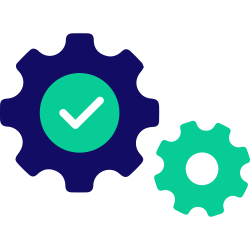 Rather than getting a generic workstation, our systems are designed around your unique workflow and are optimized for the work you do every day.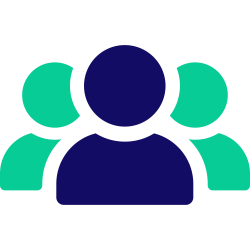 We make sure our representatives are as accessible as possible, by phone and email. At Puget Systems, you can actually talk to a real person!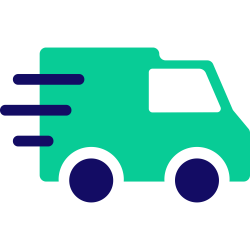 By keeping inventory of our most popular parts, and maintaining a short supply line to parts we need, we are able to offer an industry leading ship time.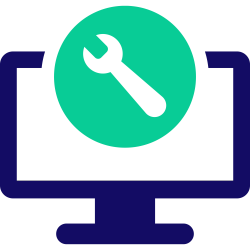 Even when your parts warranty expires, we continue to answer your questions and even fix your computer with no labor costs.
Click here for even more reasons!