At Puget Systems, our consultants are experts on the right hardware for a wide range of applications. When customers come to us with requests beyond our existing knowledge, they spend time researching and gathering information to help both that specific customer and others who may approach us in the future. We believe that computers should be a pleasure to purchase and own. They should get your work done, and not be a hindrance. To do that, they need to have the right hardware for the job – and we have to know what that hardware is in order to do OUR job!
Using the knowledge that our consulting team has gathered over the years, we have put together recommended configurations for several popular digital audio workstation (DAW) applications. Even if we don't list your specific program below, these would be a good starting place for putting together a workstation PC – and of course, you are always welcome to contact us for advice tailored to your unique situation! Whether you're using Pro Tools, Audition, Reaper, FL Studio, Cakewalk, Ableton Live, Cubase, or any other software our custom DAW workstations will be perfect after some fine-tuning to meet your specific needs.
Our Customers Include
Select Your Primary Software Package
Building a Digital Audio Workstation
What processor (CPU) is best for audio editing?
No matter what software you are using, the processor is critical to your audio editing workflow. Most DAW programs benefit from using multiple CPU cores – especially if you have lots of tracks and/or plugins. However, different applications do utilize the CPU in different ways. Some are more sensitive to clock speeds, for example, or max-out around a certain number of cores. In general, though, a high-end consumer or mid-range workstation processor will do a good job. We recommend starting at a 16+ core model from Intel's Core line, and if that won't handle the complexity of your compositions then moving up to a 32-core AMD Threadripper PRO should do the job. Those chips can also support much higher amounts of system memory, which is a factor for some DAWs – especially if you use enough tracks to justify a higher core count CPU.
What video card (GPU) is best for audio editing and music production?
Audio editing doesn't really need the video card for heavy 3D graphics, but there is still a key role that graphics cards play in DAW workflows and one major factor to consider in selecting the right model:
Support for multiple monitors. Many audio professionals have several displays so they can easily see everything they are working with at the same time. Thankfully, most modern video cards support 3-4 video outputs… and some can handle more, or you can potentially double-up and have multiple cards. Some motherboards also provide one or two video connections, if the CPU has graphics capability built-in, though that may take away from available system memory.
Quiet operation. Low noise levels are critical when working with any type of audio, especially with music production. You need to be able to hear clearly, avoid background noise in your recordings, and create without any distractions. Video cards typically have anywhere from one to three fans, but regardless of the number they can also vary in noise level – both at idle and under load. This is an area we look at closely when qualifying what video cards to add to our lineup.
How much memory (RAM) does a digital audio workstation need?
Memory is extremely important for DAWs, though exactly how much you need depends heavily on the complexity of your work. More tracks definitely means higher memory requirements, but certain plugins and VSTs can also increase these demands. Generally speaking, 32-64GB is sufficient for smaller projects with a few tracks and 128-256GB is a better range for massive compositions with dozens of tracks. This is also impacted by the specific software you are using, though, and how many other applications you have running at the same time.
What type of storage (solid state & hard drives) is best for DAWs?
Fast storage is critical for audio work, especially for the OS, applications, and sample libraries. There is really no reason not to just use solid-state drives (SSDs) for everything in a DAW these days, except maybe for backup – which should ideally be done on an external or network-attached drive. Inside the system, our advice is to have a small SSD for the system and software (500GB to 1TB is usually plenty) and then a larger drive for your media and files. That can easily be 2, 4, or even 8TB if you have a lot of data that you want to keep at your fingertips! SSDs that size are available, or you could split things further into a drive for your projects and another for samples.
Why Choose Puget Systems?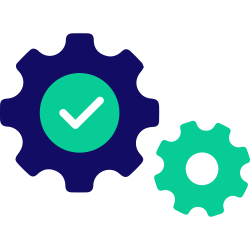 Rather than getting a generic workstation, our systems are designed around your unique workflow and are optimized for the work you do every day.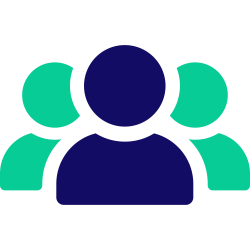 We make sure our representatives are as accessible as possible, by phone and email. At Puget Systems, you can actually talk to a real person!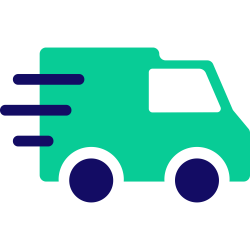 By keeping inventory of our most popular parts, and maintaining a short supply line to parts we need, we are able to offer an industry-leading ship time.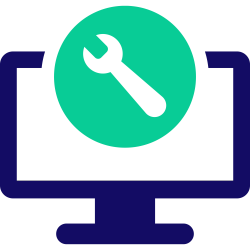 Even when your parts warranty expires, we continue to answer your questions and even fix your computer with no labor costs.
Click here for even more reasons!
Talk to an Expert
We specialize in building workstation PCs tailored for each of our customers. The best way we've found to accomplish that is to speak with you directly. There is no cost or obligation, and our no-pressure, non-commissioned consultants are experts at configuring a computer that will meet your specific needs. They are happy to discuss a quote you have already saved or guide you through each step of the process by asking a few questions about how you'll be using your computer. There are several ways to start a conversation with us, so please pick what works best for you: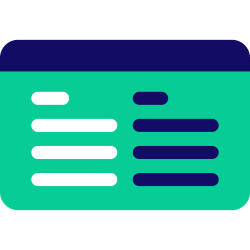 Request a Consultation by Email
We know you are busy, so you may find that the most convenient option to get started with a consultation is via email. Just click the button below and fill in your name, address, and some information about what you are looking for and we'll get back to you within one business day.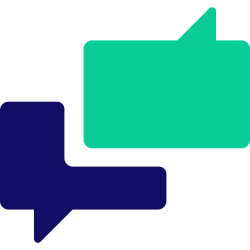 Schedule a Phone Consultation
If you would prefer to talk directly with a consultant, rather than go back and forth via email, we have a scheduling system where you can select the day and time that would be best for us to give you a call. Click the button below to book your time.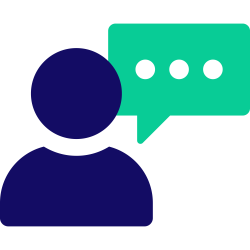 Give Us a Call

If you'd rather not wait, you can reach out to us via phone during our business hours.

Monday – Friday | 7am – 5pm (Pacific)

425-458-0273 OR 1-888-PUGETPC (784-3872)