At Puget Systems we understand that our customers need to get work done on their computers, whether they are editing videos for their YouTube channel or editing genomes for a critical research paper. We have done extensive testing and research to ensure that the hardware we use in each workstation is tailored to give the best performance, but all that work is for nothing if our systems are difficult to source due to constraints on IT and purchasing departments. To help solve that problem, we have invested time in ensuring that Puget Systems is positioned for easy access by government and educational institutions.
Our Customers Include
Many universities and government contractors trust Puget Systems when they need high-performance workstations for applications in art, design, engineering, scientific research, and artificial intelligence. Our expert consultants work with end users to discuss performance needs, IT managers to plan out deployment requirements, and purchasers to discuss payment terms. We build relationships with our customers so that we better understand the pain points within their organization and can tailor our systems and services to match.
Simplified Sourcing
Puget Systems can work with your end users, IT staff, and purchasing team every step of the way to ensure that you get the right workstations
Purchase Orders
---
We can accept POs for purchases above $5,000 from approved customers. The approval process is as painless as we can make it, and payment terms can be customized based on your organization's needs and standards. Other payment methods are also available, of course. Please get in touch with us to apply for net terms and discuss any questions you may have.
NDAA Compliance
---
Puget Systems is compliant with Section 889(a)(1)(B) of the 2019 National Defense Authorization Act. That means we do not sell video surveillance or telecommunication equipment produced by Huawei Technologies Company, ZTE Corporation, Hytera Communications Corporation, Hangzhou Hikvision Digital Technology Company, or Dahua Technology Company – or any of their subsidiaries or affiliates. In turn, this means that we are a safe vendor for US government agencies dealing with sensitive data!
Education Discounts on GPUs
---
Discounts are available on select NVIDIA professional graphics cards (GPUs) for edu customers. In order to take advantage of these discounts, GPU manufacturers do require us to collect some basic information – but the cost savings can be substantial, and well worthwhile. Please ask your consultant for more info about which video cards have discounts available and what is needed in order to get them!
Purchasing Portals
---
Puget Systems is set up as a vendor on multiple purchasing portals used by government and educational institutions. We are listed on Payment Works, Transcepta, WAWF, and many other platforms! If your organization uses a portal we are not available on, let us know and we can get registered.
IT Management Assistance
---
Prepare your network for new workstations before they arrive! We record MAC addresses for all network ports on systems we build and provide that information as part of our online documentation. As an optional service, we can also capture Windows Autopilot hardware hashes and upload them to CSV files. This information can help IT administrators prepare their networks and asset management systems for deployment of new PCs. We can also work with your IT department to resolve any concerns regarding the use of our custom workstations on your network.
Cultivating Relationships
Beyond just building the right systems for your workflow and budget, we back our PCs with a pledge to support your organization in any way we can
Honest Guidance
---
At Puget Systems, we are dedicated to building the right workstations for each of our customers' workflows. That means we do a lot of testing and publish resulting performance data publicly, and our consultants also spend time researching the needs of various software that we don't test in-house.
We then use that combination of information to provide transparent recommendations – not influenced or limited by hardware manufacturers or software developers. This sets us apart from companies like HP (which does not offer AMD-based workstations), Boxx (which does not usually offer GeForce video cards), Dell, and Lenovo.
Multi-User Benefits
---
Grouping customers from the same organization together to share benefits. Once anyone at a given institution has purchased from us, subsequent orders are often much smoother. Even if you haven't worked with us yet, it is very possible that someone else from another department there has. We can look that up and group you together to share net terms and other arrangements.
HPC Expert On Staff
---
Dr. Donald Kinghorn brings decades of experience in scientific computing to bear for our customers. His expertise with high-performance computing is invaluable, and our consultants can loop him in when questions come up on a wide range of topics like CPU thread scaling, memory bandwidth requirements, and multi-GPU utilization.
Lifetime US-Based Tech Support
---
All of our systems include complimentary, lifetime tech support provided in-house by our expert technicians. They operate out of the same facility where we build and test workstations, so you don't have to worry about dealing with language barriers or working your way through escalation from low-level support to get the help you need. We also offer varying lengths of hardware warranties and optional on-site repair services.
Talk to an Expert
We specialize in building workstation PCs tailored for each of our customers. The best way we've found to accomplish that is to speak with you directly. There is no cost or obligation, and our no-pressure, non-commissioned consultants are experts at configuring a computer that will meet your specific needs. They are happy to discuss a quote you have already saved or guide you through each step of the process by asking a few questions about how you'll be using your computer. There are several ways to start a conversation with us, so please pick what works best for you: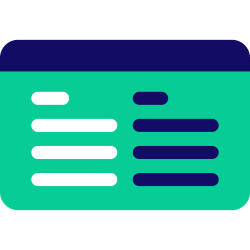 Request a Consultation by Email
We know you are busy, so you may find that the most convenient option to get started with a consultation is via email. Just click the button below and fill in your name, address, and some information about what you are looking for and we'll get back to you within one business day.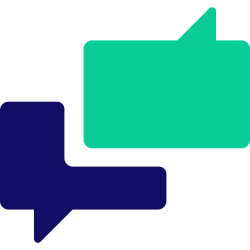 Schedule a Phone Consultation
If you would prefer to talk directly with a consultant, rather than go back and forth via email, we have a scheduling system where you can select the day and time that would be best for us to give you a call. Click the button below to book your time.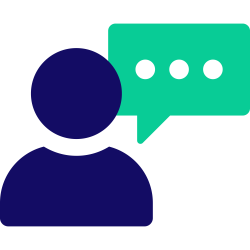 Give Us a Call

If you'd rather not wait, you can reach out to us via phone during our business hours.

Monday – Friday | 7am – 5pm (Pacific)

425-458-0273 OR 1-888-PUGETPC (784-3872)