High Performance Workstation for DaVinci Resolve
No matter what resolutions and codecs you work with, this system is configured to give you the best balance of performance in DaVinci Resolve Studio.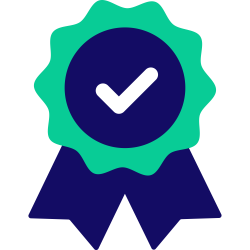 Puget Labs Certified
These hardware configurations have been developed and verified through frequent testing by our Labs team. Click here for more details.
Overview
Where you used to need a dual Xeon workstation for maximum performance, the latest AMD Threadripper processors combined with up to two NVIDIA video cards makes dual Xeon workstations a thing of the past. In fact, not only are they no longer necessary, in most cases they would actually be slower than a system with a single CPU!
Alongside the powerful AMD processor and NVIDIA GPUs, this system also supports a wide range of storage options and up to 256GB of DDR5 ECC RAM for situations where lots of memory is needed. However, be aware that this platform does not support Thunderbolt. If that is something you need, we recommend using our H.264 / HEVC workstation instead.
Not sure what you need?
Tell us your situation and one of our experts will reply within 1 business day to help configure the right workstation for your workflow. If you don't see what you are looking for here, check out our other systems for more options.