About Excel Engineering
Excel Engineering is a full-service engineering and design firm based in Wisconsin and born from the values instilled upon them from the community in which they live, work and thrive. "Always a Better Plan" is their mission, and it's the driving force behind everything they do; it's a commitment not only to their diverse and wide-reaching customer base, but to each other as well. Their commitment to exceeding their customers' expectations is only surpassed by their commitment to simply do things better. Smarter. More efficiently. And it's a principle applied to their architectural design, coordination, communication, customer service as well as managing time and budgets.
Puget Systems is proud to call Excel Engineering a customer. But the relationship is more than that. Excel Engineering is a valued partner. That partnership began in the early days of the pandemic, and at first seemed to arise from what appeared at first to be a simple need. "We need a better plan, better performance, better solutions."
We recently caught up with Mike Franke, Network Administrator for Excel Engineering. A seasoned IT professional who, we quickly learned, wears many hats within the company.
"Excel Engineering is indeed an engineering firm, but we're unique in that we're a multidisciplinary organization – we are in many ways a one-stop shop for our customers. And our customers come from multiple industries; if they want to build a food factory, an office building or even a Taco Bell, we can design it all from the ground up – all of the mechanicals needed for an effective build, from electrical, to plumbing – everything. And we're proud of that."
Founded in the early 90s with a handful of architects and engineers, Excel Engineering has grown to over 300 employees, with 60 new people joining in the last year alone. But amidst all of this growth, Mike works closely with a team of just four IT professionals to manage the entire organization's tech requirements. And as an architectural and design engineering firm, they rely heavily on systems and software that enable their teams to deliver highly-complex, intricately designed specs, drawings, and renderings.
Specifically, Excel relies on Revit BIM software, a powerful software platform from Autodesk that helps architecture, engineering, and construction (AEC) teams create high-quality buildings and infrastructure. The design teams rely on Revit to model shapes, structures, and systems in 3D with parametric accuracy, precision, and ease. They also use Revit to streamline documentation work, with instant revisions to plans, elevations, schedules, and sections as projects change. It's the ideal tool for empowering multidisciplinary teams like Excel with the specialty toolsets and a unified project environment they need to exceed their client's expectations.
Puget Systems is proud to call Excel Engineering a customer. But the relationship is more than that. Excel Engineering is a valued partner.

Kevin Bourke
The Challenge
All of this complexity comes at a steep performance cost on the hardware required to run Revit effectively and efficiently. And that's where Mike was faced with a challenge.
"Our design teams began experiencing an increasing number of slow-downs. Systems started sputtering and hanging up and the result was a lot of wasted time; our teams' productivity was slipping measurably. And our Project Managers were not happy."
Mike and his team jumped on the challenge; what was happening, and why? Unaware of what was really going on with their existing Dell workstations, Mike began doing extensive online research, as well as conducting his own in-house benchmarking tests, trying to understand the impact of the current conditions on his existing workstations and their configurations. It was during this intensive research period that he discovered Puget Systems.
"The first thing we noticed was that Puget Systems was the only vendor who was not only conducting extensive, detailed benchmarking, but they were actually benchmarking Autodesk Revit! No other systems vendor was doing that. It was Puget's benchmarks, coupled with our own testing that helped us realize we had a CPU issue. We had some laptops laying around with newer CPUs, so we did some inhouse testing, comparing those laptops to our workstations with the older CPUs – and the laptops were outperforming the desktops. So we were on to something."
However the problem was, the entire Excel design team's systems were equipped with older 10th Gen Intel Core CPUs and they knew they needed the latest and greatest, highest performance CPUs they could get. But their systems vendor didn't have them, and couldn't get them. "And that's when we decided to get Puget Systems on the phone."
Braden Sime is a Technology Consultant on the Puget Systems team with extensive experience helping clients discern the right systems for the job at hand – down to the component level.
"We got in touch with Braden from Puget Systems, he was very helpful. He not only understood our business, he had a deep understanding of the software we depend on. He helped us spec a few systems for testing so we could get a feel for how Puget Systems would perform. The first thing I noticed when we received the systems and opened them up were the components – all high end, brand name gear. I liked that. I believe you get what you pay for, so we don't mind investing in quality. We've worked with Dell for some time, and they've always been good, no issues. But the thing about their systems is, it's all proprietary equipment, and you pay a premium for that. Plus in this instance, they were just not able to deliver the newest 12th Gen Intel Core CPUs."
We got in touch with Braden from Puget Systems, he was very helpful. He not only understood our business, he had a deep understanding of the software we depend on.

Mike Franke
The Benchmarks
The first shipment of Puget Systems workstations arrived and Mike and his team immediately put them to the test. "We did a lot of benchmarking, running the Puget Systems 12th gen processor systems compared to the Dell 10th gen systems. Our initial testing, right off the bat, showed a 30 minute to 1 hour per day difference in performance. Running critical features in Revit, like the ability to zoom in on high resolution complex renderings, was real time!"
"To provide a bit more insight into the benchmarking data, we broke down some of the data to demonstrate key workflow tasks and features and how they performed at peak performance intervals throughout a typical day. For example, simply managing basic feature workflows that are critical to the team's productivity – managing features such as Zoom and Move, navigating 3D views, and navigating entire projects with point cloud – were 49% faster with the new Puget Systems configurations."
"In the end, with all the time saved with the faster-performing Puget Systems workstations, when we extrapolated the numbers we realized we would be saving $2,000,000 per year based on time saving alone. That sealed the deal!"
 In the end…we realized we would be saving $2,000,000 per year based on time saving alone. That sealed the deal!

Mike Franke
Building Relationships
Mike continued, "All of this made our Project Managers quite happy as you could imagine. In our business, time literally is money. Our clients are depending on us for high quality, on-time delivery of our services. And when you have a technology solution that literally demonstrates massive ROI and then some, that's a solution you invest in."
"But it's not just about ROI, it's also about relationships. Puget Systems is a small company, like us. We came to trust Braden and the Puget Systems team and that's very important to us. Being from a small town in Wisconsin, we like to get to know our partners, to trust them. The team actually came out for a site visit and had lunch with us. That was a nice touch too. But most importantly, and this is not something you see every day from systems vendors, Puget Systems did their homework. They took the time to understand us – from a business perspective AND a technology-needs perspective. Braden is a wealth of knowledge. He knows what he's talking about and he can always answer the question at hand. It's nice to have someone like that who you trust and who you can fall back on."
Today, Excel Engineering continues to expand with Puget Systems, as the two teams work together to design customized solutions to every challenge that arises. To solve many of the performance challenges with their Autodesk Revit workflows, Puget Systems tailored the following specifications:
Excel Engineering Workstation
Intel Core i9 12900K
NVIDIA GeForce RTX 3080 Ti
Asus ROG STRIX Z690-G WIFI
2x DDR5-4800 32GB
Samsung 980 Pro 1TB Gen4 M.2 SSD
Now let us help you!
Why Choose Puget Systems?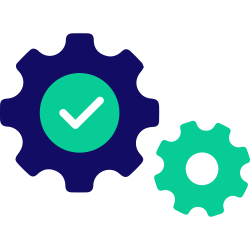 Rather than getting a generic workstation, our systems are designed around your unique workflow and are optimized for the work you do every day.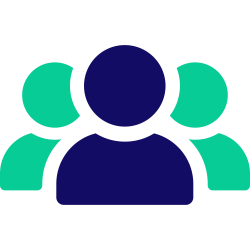 We make sure our representatives are as accessible as possible, by phone and email. At Puget Systems, you can actually talk to a real person!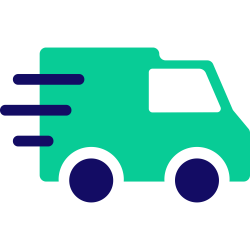 By keeping inventory of our most popular parts, and maintaining a short supply line to parts we need, we are able to offer an industry-leading ship time.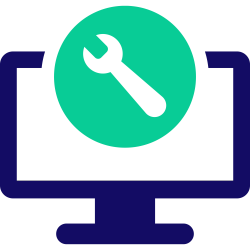 Even when your parts warranty expires, we continue to answer your questions and even fix your computer with no labor costs.
Click here for even more reasons!