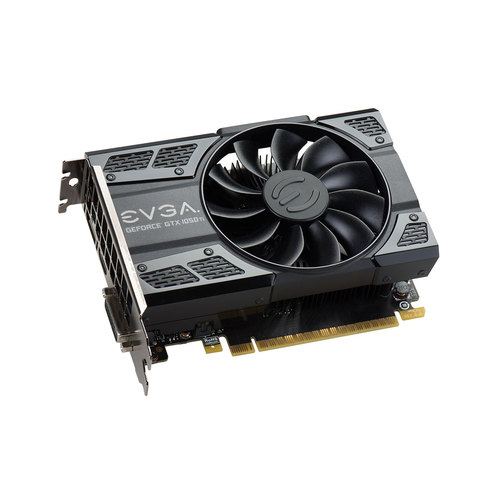 NVIDIA's GeForce GTX 1050 Ti is an entry-level graphics cards using the Pascal architecture. Though based on the same technology as the faster 1000-series cards, the GTX 1050 Ti has been cut down to reduce cost and power usage - resulting in a very efficient card which does not require any extra power connections. Those changes limit performance as well, though the 1050 Ti is a little faster than the vanilla GTX 1050 and has twice as much video memory (4GB instead of 2GB). Still, the 1050 Ti is quite a bit slower than the GTX 1060 when it comes to gaming and other GPU-intensive applications.

In addition to its high efficiency and low price tag, the GTX 1050 Ti also has the same under-the-hood improvements that the other Pascal cards feature. In terms of major standards, the 1050 includes support for CUDA, DX12, and NVIDIA's 3D Vision technology. Finally, it supports three monitor outputs which can all be used at the same time: DVI, HDMI, and DisplayPort.

Christopher Crader (Customer Support) Says:
This is a good entry-level gaming video card. It's also fine for if you need some video acceleration, but only need it rarely, with a limited performance boost. Don't expect too much out of it, but it's a major increase over integrated video performance!
There's also the GTX 1050 (not Ti) available. It's typically about the same price, so I'd go with this if it's available, but if the non-Ti version is a good deal cheaper, it might be worth considering.

Nick Krader (Inventory Technician) Says:
This really is an amazing entry level GPU. The price/performance value is very good, it has super low power draw and because of that this 1050 ti requires no additional auxiliary power. This will handle most games at 1080p at a reasonable frame-rate while remaining quite quiet also at the same time this card would have no issue with productivity allowing the use of three (or more) monitors to be attached to the card.
Model: EVGA 04G-P4-6251-KR
Specifications
Warranty
3 Years