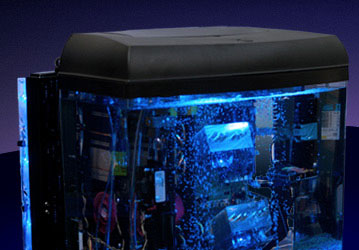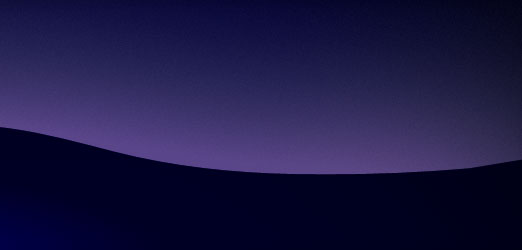 Mineral Oil Cooled PC
Project Ready DIY Kit for the PC Enthusiast
Puget Systems is pleased to be offering "do it yourself" kits for our V4 aquarium computer. Puget Systems has been running mineral oil computers for years with no ill effects to the submerged hardware. The V4 Kit has allowed us to run an extremely high end system, pulling 820W from the wall at load, at around a maximum of 60C with virtually no noise.
Aquarium and Cooling Module V4: contains all the parts necessary to mount your computer hardware in the aquarium. It is the equivalent of the computer chassis. The cooling module pumps the mineral oil through an external radiator, which provides excellent and quiet cooling. We have verified adequate cooling with the most extreme hardware on the market at the time we built our test system (Dual Intel Xeon X5677 CPU, 12GB DDR3-1600 RAM, Dual ATI 5870 video cards).



[View Kit Contents]
Delivery Time: typically ships in 3-7 business days
Warranty: 30 day DOA warranty
Cost: $595.65

WARNING: Submerging your hardware in mineral oil will void your warranty. Do this project only at your own risk. Puget Systems is not liable for any hardware problems, or damage to your personal property. Mineral oil is very difficult, if not impossible to clean from your components once they are submerged.




Looking for more flexability? We also sell many of the individual components for all our current kits on our
parts store
.
Why are we selling DIY kits?
Having created three revisions of the aquarium computer, and observing their operation for years, we have gained extensive experience in building aquarium computers. We know first-hand that it takes endless hours to determine what parts you need, find a source, and wait for them to get in. What's worse, with something this customized, it often takes multiple attempts to find the parts that fit properly and work just right. After building our second revision of aquarium computer, we realized that we've done all of this work, and that we should share it with everyone!

By offering these DIY kits, we are saving you very large amounts of time spent on research, ordering, and mistakes. The end cost of the project is much lower, because you can get in the right parts, the first time. Since we are ordering in the parts in bulk, we are able to get the parts cheaper, which allows us to make the margin we need to fund the project, while continuing to offer them at a lower price than you'd get if ordering them one at a time from various sources. It's a win for everyone!

Kit History:




| | | | |
| --- | --- | --- | --- |
| | V2 Kit (EOL) | V3 Kit (EOL) | V4 Kit |
| Tank Size | 6 gallons | 12 gallons | 12 gallons |
| Motherboard Compatibility | mATX, ATX | mATX, ATX, EATX | mATX, ATX, EATX |
| Harddrive Mounts | N/A | 1 x 2.5", 1 x 3.5" | 1 x 2.5", 1 x 3.5" |
| PSU Mount | N/A | ATX | ATX |
| CCFL Light Mount | Yes | Yes | Yes |
| Access Port | Small | Large | Large |
| Recommended Maximum Wattage | 500 watts | 1000 watts | 1000 watts |
| Quick Disconnect Tubing | 3/8" | Optional 1/2" | Optional 1/2" |
| Tubing Size | 3/8" | 1/2" | 1/2" |
| Radiator Size | 2x2 120mm | 3x3 120mm | 3x3 120mm |
| Internal Pump Mounts | 1 | 2 | 1 |

Useful Information:




Other items you may need
As a do-it-yourself project, Puget Systems takes care of all the hard work and planning with the kit contents, but there are still some items you will need to obtain on your own. View this page to make sure you have everything you need!
Various hardware and assembly tips
A mineral oil submerged computer has some unique needs from the computer hardware you put inside. This page details our thoughts and tips about various computer components.
---
Cooling Performance
| | |
| --- | --- |
| | Under full load with Prime 95 (16 threads) and FurMark (multi-GPU mode), our test system pulls a staggering 820W from the wall! That is a lot of heat to dissipate. We used Antec tri-cool fans on the radiator, and we tested the system with the fans on low speed (very quiet), and on high speed (no so quiet). Even with the fans on low, the system maxes out at just over 60C. When pulling 820W of power, that's a very impressive number! It took the system about an hour to reach maximum temperature. |
| | At idle, you see the submersion cooling shine even more. Even though the extreme test system is still pulling 230W from the wall (which is high for a PC), the cooling system easily handles the load, reaching a temperature of around 27C with fans on low speed. This is only a few degrees over ambient, and can be confirmed by placing hands on the tank -- it is only mildly warm to the touch! Again, the system takes about an hour to reach its bottom temperature once we cut off the load. |
Design Features
| | |
| --- | --- |
| | Larger, Sturdy Frame: Mineral oil submersion is very effective at cooling extreme PCs, but extreme PCs take up a lot of space! The new V4 kit is larger, allowing for more room to work, and more room to fit high end components. Brackets down the side of the motherboard tray allow for mounting of more components, and also add a great deal of rigidity to the tray. This is important because as you lift the tray out of the aquarium, you don't not want it to flex and loosen your components! |
| | Ease of maintenance: First, the V4 Kit mounts the power supply on the motherboard tray, which is a huge improvement over the lack of a power supply mount on the V2 Kit! It makes the entire PC into a single unit, so if you pull it out of the tank, you don't have to worry about cables or wires -- everything moves together. Second, with the larger tray, we are able to create a larger access port. Our goal was to make the port large enough for most people's hands to fit through. This makes it much easier to reach into the tank and make fast adjustments. Third, we have added lift handles to the top of the motherboard tray, making it much easier to lift up and out of the tank. |
| | Cable routing: Mounting the power supply on the motherboard tray means that you gain much more control over your cable routing. We provide holes throughout the tray (especially along the side walls, and across the bottom) to allow you to firmly zip-tie your cabling in place. It looks great! |
| | Fits full eATX Motherboards: You can fit up to an EATX sized motherboard onto the tray, allowing you to use extreme dual processor motherboards! If you use a mATX or ATX motherboard, you expose additional cable routing points along the motherboard tray, and allow for mounting of additional lighting. |
| | Fits multiple full size video cards: We make sure that the video card area is completely clear of obstructions. You have room to mount even the longest length video cards, and you can fit up to three video cards into the system with no modding required! |
| | Mounts extended length power supply: Anticipating high end configurations, we wanted to make sure that you have room to fit even the most extreme power supplies. We have kept the area below the power supply clear, allowing you to mount very high end, long length power supplies. |
| | Enormous cooling capacity: The V4 kit uses a larger radiator, with a 3x3 grid of 120mm fans. With 9 fans, you can run them all on low speeds, allowing for both quiet operation and extreme cooling! |
| | High power pump: We use a high power pump to gain the flow rate necessary to make good use of all the surface area provided with the larger radiator. It also gives the system enough power to pump the fluid through the radiator with no priming necessary, making the system much easier to set up. |
| | Hard drive mounts: The larger size of the tray gives us room to provide mounting points for both a 2.5 inch hard drive (such as a SSD) and a full size 3.5 inch hard drive. We provide spacers to lift the hard drives off the tray by a small amount, allowing airflow around the hard drives, keeping them cooler. |
Gallery
---
Share this page!