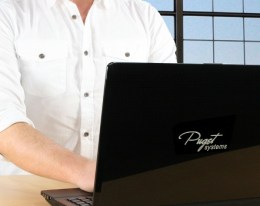 OUR APPROACH
Whether you're looking for a desktop or a laptop, our approach is the same: personal consultation, expert customization, unmatched testing and world class support. For each of our custom laptops, this process starts with what is called a barebones notebook or 'whitebook'. This is a basic chassis with the screen, keyboard, touchpad and motherboard. We consult with each customer to find the perfect whitebook to start from and then help to find the right options for the CPU, RAM, hard drives, and optical drives (and sometimes even other items like a video card or network adapter). We aim to qualify each of these parts in a similar fashion to our desktop systems, the most rigorous testing process in the industry. This leads to a custom laptop that is incredibly reliable and perfectly tuned to the needs of each customer.

SIZE SELECTION
When picking out a laptop one of the key things to consider is the size. Exact dimensions of individual models will vary, but they can generally be grouped by the size of their screen. 17-inch and larger models are very large and are usually intended as desktop replacements. These units are appropriate where some level of portability is needed, but are not ideal for using on the go. 15-inch models often have similar specs to their larger counterparts and offer a nice balance between speed and mobility. Smaller laptops, in the 12 to 13-inch range, tend to have very limited hardware options but offer lower weight. These are ideal choices for those constantly on the go.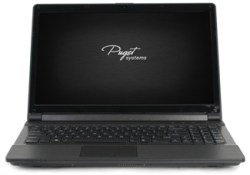 PERFORMANCE &
BATTERY LIFE
If you are seeking a laptop that will mostly be plugged in and is more of a portable desktop, then battery life may not be a big factor in the decision making process. However, those who need to use their computer while traveling or in places where electrical outlets are not readily available will be much more concerned about how long the computer can be used on a single charge. There are two factors that determine battery life: the battery's rating, and the amount of power the system uses as it runs. As you go higher in performance, the hardware will generally need to draw more power, shortening battery life. The amount of work you are doing with the computer also has an effect, as modern hardware is capable of entering lower power states when its full capabilities are not needed. For example, typing a document uses far less power than watching a streaming video, which in turn is less demanding than playing a graphics intensive game. Thinking through your needs ahead of time can help ensure that you get a system with which you will be pleased. We encourage you to speak with our if you have any questions.

MORE OPTIONS?
In addition to the Traverse laptops that we offer on our configure pages, we are also a registered reseller of many notebook brands. They have some additional styles of systems beyond what we carry, and because of our relationship as a reseller we can offer their computers for about the same price they advertise. Even though we are not building those systems on site, we still consult with you about what will best meet your needs and then we run the system through our entire in-house testing process. Please feel free to contact us if you are interested in our custom laptop options.

Recommended reading:
08/01/2013
04/08/2013
11/01/2012
07/18/2012
07/16/2012
05/08/2012
Explore the various laptop types below to find a notebook suited specifically for your needs: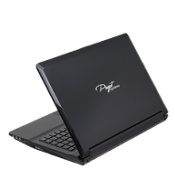 Traverse
Offers great performance for the dollar, and provides best battery life.

Recommended As:

Light gaming laptop
Portable notebook
NVIDIA Optimus laptop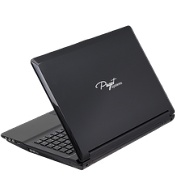 Traverse Pro
Higher performance, supporting higher end video cards, more hard drive options, and more memory.

Recommended As:

Gaming laptop
Desktop replacement
High performance laptop
Multiple hard drive notebook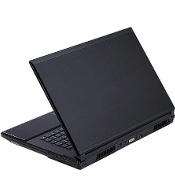 Custom Notebooks
Looking for something different? Puget Systems can help!


---
How Our Process Works