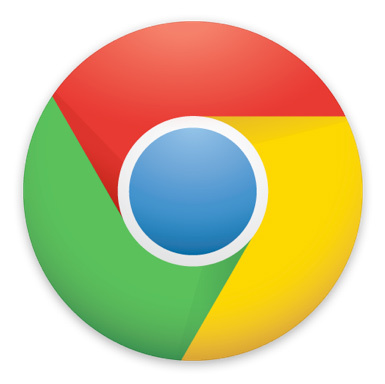 Chrome is a free web browser from the search giant Google, with a focus on speed and security. It tightly integrates web surfing with Google's search capabilities as well, and has a minimalist interface which appeals to many.

Matt Bach (Senior Puget Labs Lead) Says:
This is easily my favorite web browser. Fast, functional, and the tabs work much better than they do in Internet Explorer. For example: you can drag a tab off the bar to make it into its own windows, or combine two windows by dragging the tabs from one windows to the other.

I like to use the "Hover Zoom" extension as well which enlarges thumbnails to their full size on mouse-over. Great for sites like Facebook, Reddit and Wikipedia.

Christopher Crader (Customer Support) Says:
Google Chrome spies on you! But then, so does everybody online. It's a great browser, and I remember when it first came out how much of a game changer it was. IE was trounced by Netscape Navigator (even though NN came first), which was beaten by Firefox (and Opera, but nobody used it), which was beaten by Chrome. Now, Firefox has improved a lot since Chrome came out, and I actually use it daily as my secondary browser, but I use Chrome primarily.