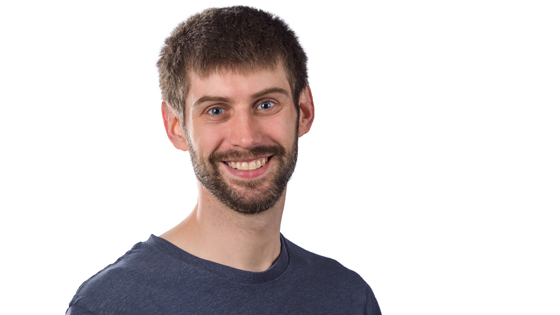 Matt Bach
puget labs

THEN: - before Puget -
Being Jon Bach's little brother, I've been involved with Puget Systems since pretty early on. In fact, I started working for Puget Systems in a part time role while I was still in high school back in 2002. So besides a few small part time jobs, there really isn't much of a "before Puget" work story to tell.

NOW: - here at Puget -
I have been with Puget almost from the beginning and originally spent the majority of my time in the various subsets of production. From building the machines, installation and testing, QC, shipping, and even repair; in some form or another I was heavily involved in each and often helped form the initial guidelines for those departments. Since 2011, however, I have been heading up Puget Labs which is our research and design section of the company. Currently, this task mostly consists of researching, testing, and developing benchmarking procedures for individual software packages to ensure that we are recommending and selling exactly the right hardware components to our customers - although there are a lot of random projects to keep things interesting as well!

MY FIRST COMPUTER:
I took a pretty big leap with the first system I built for myself. It was a liquid-cooled AMD Athlon XP system in a modded old CoolerMaster case. For some reason, I had the hard drives in a RAID 0 but thankfully the RAID array never degraded.

MY DREAM COMPUTER:
I am currently a fan of our Echo Pro systems. Really small and compact, but decently quiet and still able to utilize a full sized video card.

LIFE: - outside Puget's walls -
I spend most of my free time with my wife and daughter. We try to get out to the mountains or beach to go hiking or camping when we can, but yard work, house projects, and everything else in life tends to make that difficult to do very often.
HOMETOWN:
Seattle, WA
---
Matt Bach's Recent Comments: