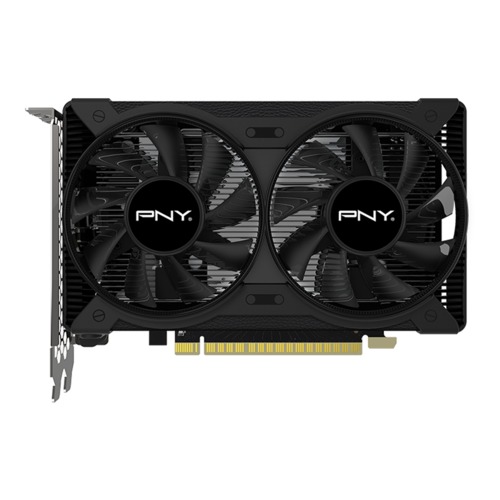 NVIDIA's GeForce GTX 1650 was a mid-range video card when it debuted, but as newer generations have been released it now sits at more of an entry-level position. As the name implies, it lacks RTX features like ray tracing from higher-end GeForce models - but it still has support for core NVIDIA technology like CUDA and video encoding/decoding. Its 4GB of memory is not enough for demanding graphical workflows, but is sufficient to drive 2-3 monitors at reasonably high resolutions. Overall, the GTX 1650 offers modest 3D performance at a low price.

This particular version of the GTX 1650, from PNY, is quite compact and uses a dual-fan cooling layout. Combined with relatively low power draw and heat output, that keeps this video card cool and quiet. For connectivity, there are one HDMI 2.0b and two DisplayPort 1.4 plugs supporting a total of up to three simultaneous displays at a maximum resolution of 7680x4320 (8K).

William George (Product Development SME) Says:
This video card does not have a lot of 3D horsepower, but it is a fantastic option for powering 2 or 3 monitors in applications that don't demand a lot of graphics processing. A great way to add video output to a system without onboard graphics for a low cost!
Model: PNY VCG16504D6DFPPB1
Specifications