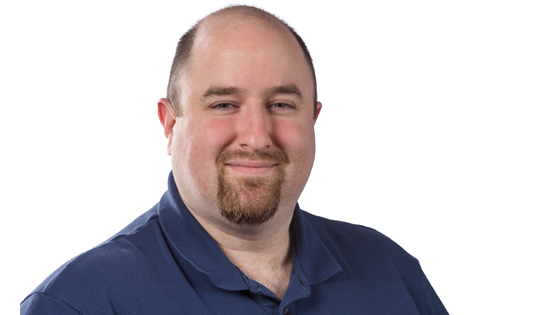 William George
puget labs technician
14 years with Puget Systems
William's love for computers began when he was four years old. An internship at Disney World and experience in retail electronics sales helped him hone his customer service skills. William's career with Puget Systems began in 2005 in Inventory and Assembly. He worked in Sales and Consulting for nine years, helping customers configure and purchase their systems. In 2017, William moved into Labs, where he researches the applications our customers use, testing them on various types of computer hardware, and publishing articles and system recommendations. William loves the Puget Systems work environment and says there is no where else he'd rather be.
HOMETOWN:
Seattle, WA
---
William George's Recent Comments:
William George (Puget Labs Technician) Says:
Noctua fans and heatsinks are of the highest quality, and extremely quiet (at least the band-aid colored ones). This particular model is designed to work with most modern processors, and its specific niche is shorter height to fit in somewhat thinner (but not really tiny) cases. I use a similar cooler, but an older version, in my home theater PC - and it works great!

William George (Puget Labs Technician) Says:
This variant of the RTX 2060 Super does not have a VirtualLink connector - which really only matters if you plan to use a next-gen VR headset. If not, this model still has the full set of other video outputs and supports up to four monitors at the same time.