Recommended Photography Workstations
At Puget Sytems, we do a LOT of testing. We believe that computers should be a pleasure to purchase and own. They should get your work done, and not be a hinderance. To do that, they need to be the right hardware for the job. We take it on as our mission to test and validate the industry's most popular applications, ensuring the software runs properly, and that our hardware is optimized for performance. We have found that this type of information is often either not available at all, or is extremely dated and no longer accurate. So, we share this information freely. The goal of our reccommended systems program is to contribute our knowledge back to the community.
---
Customize your workstation optimized for:
Adobe Lightroom Classic CC
Lightroom has a lot of time consuming tasks - such as importing, exporting, and generating previews - but also requires a responsive system while you are correcting photos. Our workstations have been optimized to give you the best possible performance for both of these tasks.
Adobe Photoshop CC
A Photoshop workstation needs to be quick and agile, allowing the creative process to flow without interruption. Our photo editing computers utilize a high-frequency Core i7 CPU to ensure that you are able to complete your work with minimal disruption.
---
Photo Editing for Pros and Enthusiasts
Digital cameras and editing programs have opened up a whole new realm of possibilities for photographers at both the professional and consumer levels. Touching up portraits, stitching large landscapes, and a variety of other options are just a click away, but having a powerful computer is essential when it comes to processing modern, high-resolution images quickly and efficiently.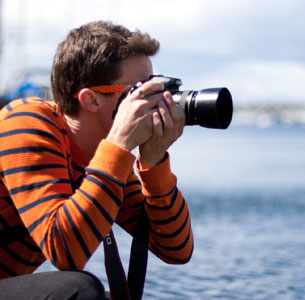 Where You'll Find Performance
The bulk of the load for a photo editing pc rests on the processor, so that becomes a very important selection. Equally important is making sure the processor has enough memory (RAM) to work with when editing. If you run low on memory then Windows and editing programs (like Photoshop) will start to use hard drive space instead, which is incredibly slower. Even with enough RAM, drive speed continues to play a role. The performance offered by solid-state drives is particularly beneficial for the OS and applications, while traditional hard drives are still the logical choice for mass storage of pictures and other data.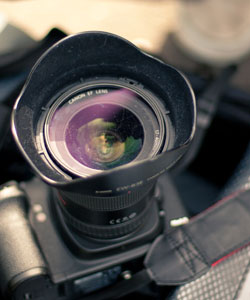 Translating to Real Life
The video card plays a less vital role here than in things like gaming or 3D design, but it is worth getting a card with a healthy amount of onboard RAM if you are using recent versions of Photoshop or Lightroom. You will also want to pay attention to the number of monitors supported and what connections are available, and if you have a high-end screen then it may be worth looking for features such as a 10-bit color gamut. For this task, the monitor is really the more important part in the graphics chain. A screen with good viewing angles, evenly distributed backlighting, and plenty of options to adjust color reproduction is key in helping ensure that what you see on the computer translates accurately to real-life.
Recommended Reading
Read this article at https://www.pugetsystems.com/guides/1565
Read this article at https://www.pugetsystems.com/guides/1550
Read this article at https://www.pugetsystems.com/guides/1561
Read this article at https://www.pugetsystems.com/guides/1552
Read this article at https://www.pugetsystems.com/guides/1528
Read this article at https://www.pugetsystems.com/guides/1529
Read this article at https://www.pugetsystems.com/guides/1522
Read this article at https://www.pugetsystems.com/guides/1369
Read this article at https://www.pugetsystems.com/guides/1392
Read this article at https://www.pugetsystems.com/guides/1379
How Our Process Works