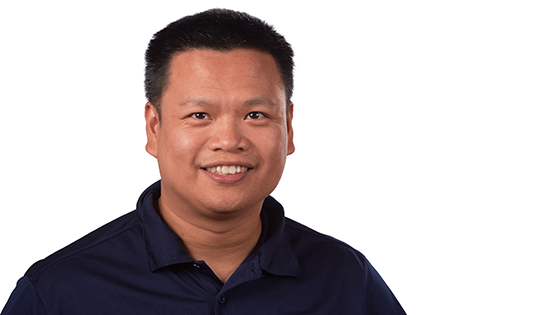 Wilson Chau
customer service lead
Email:
Phone: (425) 458-0273 x1

A+ Certified, Network+ Certified, MCSE Certified

THEN: - before Puget -
College graduate with no money, student loans beckoning, trying to find my niche in the world.

NOW: - here at Puget -
Helping Puget clients navigate through the wacky world of technology.

MY FIRST COMPUTER:
Mac IIcx

MY DREAM COMPUTER:
Only exist in fantasy land (basically would love to have a computer that I can pull out of thin air)

LIFE: - outside Puget's walls -
Married, but still no money, trying to be a good husband and parent to my 3 kids. I love watching movies (just about any genre) and TV shows (Walking Dead, Flash, Arrow, SVU, Person of Interest, Agents of Shield, Blacklist ). I enjoy football (Go, Hawks!), baseball (Yeah, Mariners!), basketball (Miss you, Sonics!). However, the NBA is dead to me!
HOMETOWN:
Kent, WA
---
Wilson Chau's Recent Comments: