Green Screen Workstation for Virtual Production
Packing a lot of cores for light baking and compiling shaders, this AMD Threadripper based workstation is ideal for virtual production on a green screen with Unreal Engine while still fitting in a mid-tower case.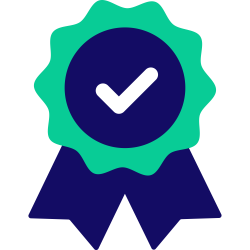 Puget Labs Certified
These hardware configurations have been developed and verified through frequent testing by our Labs team. Click here for more details.
Overview
AMD's Threadripper processors offer a lot of cores for very fast light baking and shader compiling, while NVIDIA's GeForce RTX graphics cards offer high 3D performance along with a solid amount of VRAM.
The Fractal Design Define 7 case has USB and audio ports along the top front edge, while the motherboard's rear I/O panel provides more USB ports, additional audio connectivity, and both 10Gb Ethernet and WiFi for networking. With plenty of space in a chassis this size, a wide range of options are supported – including high-end video cards, up to 256GB of memory, and multiple solid-state and hard drive configurations. There are also plenty of fans to keep things cool, with filters over the air intakes to help reduce dust buildup.
Not sure what you need?
Tell us your situation and one of our experts will reply within 1 business day to help configure the right workstation for your workflow. If you don't see what you are looking for here, check out our other systems for more options.