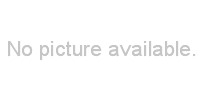 The power supply we use to build your computer comes with a wide variety of cables for connecting different types of computers and devices. By default, we only send along the cables that we believe you will need, so you are not overwhelmed with cables that you don't need. We hold onto everything here, and if down the road you DO need something we didn't send along, all you have to do is reach out to our tech support, and they'll ship out anything you need (no charge).

If you prefer, you can select this service, and we will pass along EVERY power supply cable whether we believe you need it or not.
Features
We will send along all unused cables that came with your power supply.