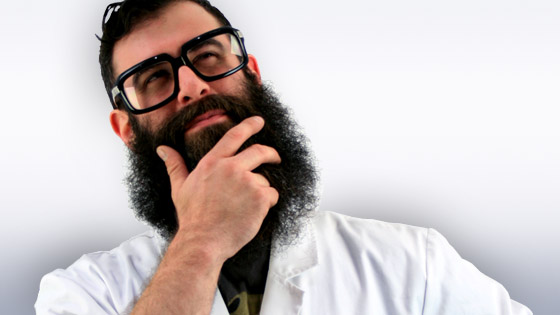 Houston Bennett
social media & community manager
5 years with Puget Systems
Houston has been building custom workstations at Puget Systems since 2015. He's been building his own and supporting his family's PCs since he was 10 years old. Houston says his previous experience in customer service taught him patience and how to work with different people, along with the importance of customer satisfaction and relationship building. Houston will you tell you he LOVEs data and believes in Puget Systems' data-backed decision making. In his words, "Your PC should 'just work' and allow you to do what you do quickly and easily. It doesn't need to be flashy."
HOMETOWN:
Auburn, WA
---
Houston Bennett's Recent Comments:
Houston Bennett (Social Media & Community Manager) Says:
After the Define R5, this is my favorite case to work in. This is a great chassis for anyone that doesn't need a bunch of drives or video cards and wants to maximize space. I like that it has a similar form as an old school VCR or stereo receiver. It'll blend in easily with nearly any entertainment system, perfect for an HTPC or even a high-end gaming system.

Houston Bennett (Social Media & Community Manager) Says:
This is a pretty straight forward board. Easy to build with, fan headers are placed in easily accessible locations and the USB 3.0 port up by the 24-pin power connector makes wiring a bit neater. The shroud over the I/O ports is a little big for my tastes but that's really the only negative. I especially like that the first x16 slot is a little lower, which means your hot GPU is further away from your very hot CPU allowing for some better cooling. Also, it's kinda fun to play with the built in RGB LEDs even though we ship our systems with them off by default.

Houston Bennett (Social Media & Community Manager) Says:
We use this chassis for our quad CPU builds. I've built in this case a couple times and can say that it's great for what we use it for. Something to be aware of though, this thing really is MASSIVE. Like, probably won't fit on your desk big. We do a fair bit of modification to it to get the Supermicro X10QBL-4CT to fit but, for the effort, you get a powerhouse system that would normally have to be stored in a rack.

Houston Bennett (Social Media & Community Manager) Says:
I upgraded to this card from a GTX 760 and it's made a world of difference. It's quieter, in general, but can become quite noisy when the fans ramp up to full blast; that doesn't happen often though. Since NVIDIA recently announced the next generation of video cards some might wonder if it's worth picking up a card like this. I'd say yes. It provides the horsepower necessary to run most everything on HIGH settings at 1080p and will hold you over well until those 1440p 144hz monitors come down in price and become the new norm. Until then, this is a great card for those that can't afford or don't need the top-of-the-line, bleeding edge, new hotness.