Overall "Feel" and Trends — Machine Learning and AI Everywhere
Here I am in all my "white-beard" glory at Super Computing 2019! A friend from NIST, who I always seem to run into within the first 30min of a conference, snapped this.
I missed SC18 last year so I have a 2 year change perspective. That photo actually says a lot. Machine Learning/AI was everywhere! I went to several talks that had a focus on machine learning. They were all excellent. Invited speakers, to grad-students, all very good. When I attended the meeting two years ago Machine Learning was just rearing it's head in the super-computing world. At SC17 there were talks addressing the need to embrace ML/AI and try to make it work at scale in HPC. It was the start of a shift, or addendum to, the traditional super-computing domain covering large scale simulation and modeling. BIG change in two years! ML/AI seems like it's been there forever now.
Even areas where you wouldn't expect to see ML/AI, there it was, (look at the title of the 11:00 talk in this CFD tract)
The shift to and acceptance of ML/AI was the most notable change for SC19 from my perspective.
NVIDIA
NVIDIA was dominate at SC19. There were NVIDA GPU's everywhere. GPU acceleration is responsible for most of the total compute performance on the Top500 list now. The Monday before the SC19 technical sessions started there was a separate "Special Address", SC19: NVIDIA CEO Jensen Huang on the Expanding Universe of HPC recording of that talk and interesting "booth sessions" The "special address" was a long talk but personally, I always enjoy Jenson's presentations! There is some great stuff in those recordings.
AMD
The AMD booth was busy but it was not packed like it was 2 years ago. I think the reason for that is that AMD is back in the game for HPC and AMD EPYC is now accepted as a solid platform choice.
There were MANY EPYC systems on display at various booths on the exhibit floor.
Here's an example dual EPYC server with 8 NVIDIA GPU's. A notable feature of this node is that there are no PCIe switches (PLX) for those 8 X16 cards!
AMD has a contract together with Cray to deliver the "Frontier" super computer which is expected to be the fastest computer in the world.
Intel
Intel had a big presence of course.
I felt the most interesting thing Intel was presenting was oneAPI. This is a VERY ambitious project to enable a unified heterogeneous hardware programming framework. The idea is to have a single programing framework across CPU's, GPU's, FPGA's, special chips etc.. They are talking about being inclusive and vendor neutral. But, they are starting with their own hardware first. This seems like a lot of work. I wish them success in their efforts.
Intel also has a contract together with Cray to deliver the Aurora supercomputer. This system will have acceleration provided by their Xe GPU chips!
ARM
ARM was also getting some love at SC19! NVIDIA announced their "reference design for ARM" You can hear the announcement at 1:21:22 in the "special address" talk.
ARM CPU designs scale from chips for your phone up to CPU that compete with the best from Intel and AMD. They have been steadily gaining ground in HPC for several years. The open design possibilities make them attractive. The biggest problem with ARM is that it's not x86. That means programs need to be recompiled and optimized for the architecture. However, I expect to see world-wide development efforts on ARM in the coming years.
Cloud
Of course the big 3 could vendors were at SC19. AWS (Amazon), Azure (Microsoft) and GCP (Google) had large and very active booths. One of the NVIDIA announcements was about partnering with Microsoft to bring "Super-computing as a Service" to the cloud. The announcement is at the 1:13:21 time mark.
All 3 of these cloud vendors are now offering GPU accelerated machine instances suitable for HPC. However, I heard negative sentiment about the usage complexity and cost. There seems to be an ongoing influx to the cloud followed by backlash from user-experience and expense.
Happy computing! –dbk @dbkinghorn
---
Looking for a GPU Accelerated Workstation?
Puget Systems offers a range of powerful and reliable systems that are tailor-made for your unique workflow.
Configure a System!
Why Choose Puget Systems?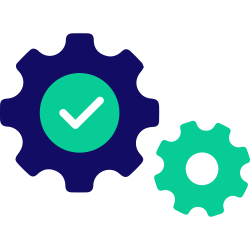 Rather than getting a generic workstation, our systems are designed around your unique workflow and are optimized for the work you do every day.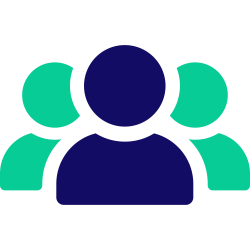 We make sure our representatives are as accessible as possible, by phone and email. At Puget Systems, you can actually talk to a real person!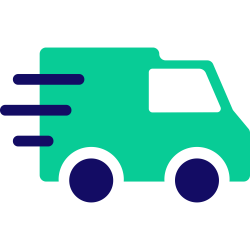 By keeping inventory of our most popular parts, and maintaining a short supply line to parts we need, we are able to offer an industry-leading ship time.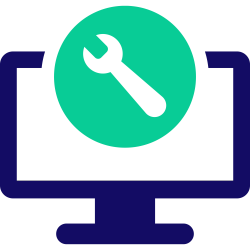 Even when your parts warranty expires, we continue to answer your questions and even fix your computer with no labor costs.
Click here for even more reasons!