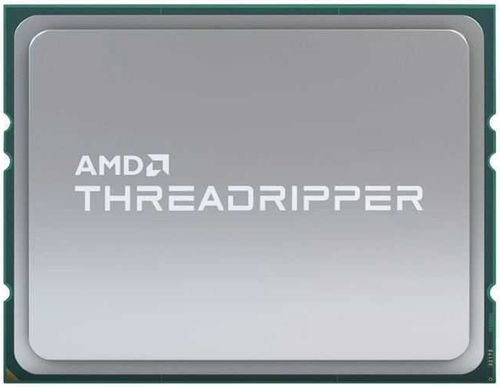 Background on AMD Ryzen Threadripper 7000 Series CPUs
AMD's Ryzen Threadripper processors are built for heavy multi-tasking and applications that can use multiple cores effectively. They are AMD's high-end desktop (HEDT) CPUs with an emphasis on lots of cores, threads, and PCI-Express lanes.

This series debuted in 2017, but was discontinued in early 2022 - then made a comeback with the launch of Threadripper 7000 in late 2023. These are now the fourth iteration of Threadripper, and are based on the same Zen 4 chiplet architecture used in the smaller Ryzen 7000 line of consumer processors. As such, they are built on a 5nm manufacturing process, offer high clock speeds, and support many of the latest technologies like DDR5 memory, AVX-512, and PCI-Express 5.0.

With a strong combination of cores, clock speed, and cutting-edge features, AMD's Threadripper 7000 is a great foundation for high-performance workstation PCs. Check out how these chips handle real-world applications in our numerous CPU comparison articles.
---
Model: AMD 100-100001352
Specifications