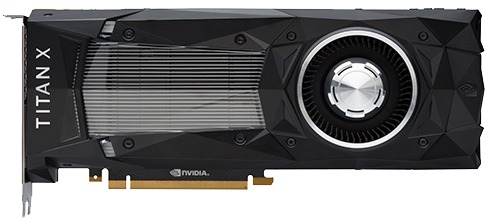 The NVIDIA Titan Xp is an updated and faster version of the Pascal-based Titan X, now that the 1080 Ti has effectively supplanted that previous Titan. As of its launch in 2017 it is the new top-end of NVIDIA's consumer Pascal based graphics card line, roughly 10% faster than the Titan X... though depending on your application there may not be that big of a difference in real-world usage. That makes the NVIDIA Titan Xp the fastest card available in its generation for gaming, and also a powerhouse for single-precision (FP32) GPU calculation workloads.

The Titan Xp uses the same technology as the rest of the GTX 1000-series line, which is all based on the Pascal graphics architecture, and has a massive 12GB of dedicated video memory. That is the same amount that the Titan X had, 1GB more than the GTX 1080 Ti, and 50% more than the GTX 1070 and 1080. It also has more stream processors (also called CUDA cores) than any of those cards.

Like the other Pascal based cards, the NVIDIA Titan Xp includes support for CUDA, DX12, and NVIDIA's 3D Vision technology - as well as architectural improvements to increase performance in virtual reality applications. It supports up to 4 usable display outputs: one HDMI and three DisplayPorts.

William George (Product Development SME) Says:
I don't normally recommend a card as expensive as the Titan Xp for gaming, since the GTX 1080 Ti gets you about 90% of the Titan X's performance for several hundred dollars less - but if you want to have the best 4K experience with a single video card then this is it (for this generation of video cards, at least). Its real purpose, though, is for computational workloads that can harness the GPU: there the Titan Xp and its 12GB of memory really shine, and the price is more justifiable.
Model: NVIDIA Titan Xp
Specifications
Warranty
3 Years