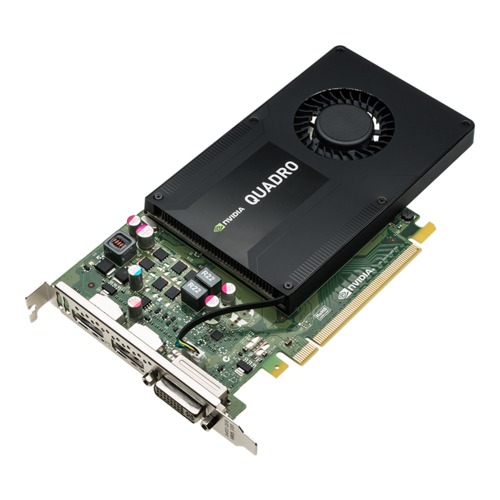 The NVIDIA Quadro K2200 is a mid-range, Maxwell-based professional graphics card - one of the first Quadro cards to switch to that new GPU architecture. It has double the video memory of its predecessor, the K2000, with 4GB of graphics memory on a 128-bit bus. Its processing power is also increased substantially, with 640 stream processors.

In addition to solid performance for professional 3D applications, the Quadro K2200 also supports more monitors than previous generations. It can run up to three screens at the same time, thanks to a dual-link DVI port and a pair of DisplayPort outputs. A wide range of standards are also supported by this card: DirectX 11, OpenGL 4.4, CUDA 5.0, and OpenCL (to name a few).

William George (Product Development SME) Says:
This is a great mid-range Quadro card, which is ideal for applications which need a "professional grade" video card but don't require cutting-edge 3D performance. It also supports 10-bit color, so it is a great choice for Photoshop users with high-end, 10-bit capable monitors. If you don't fall into one of those categories, though, a GeForce card around the same price will give more raw 3D performance in most situations.
Model: PNY VCQK2200-PB
Specifications