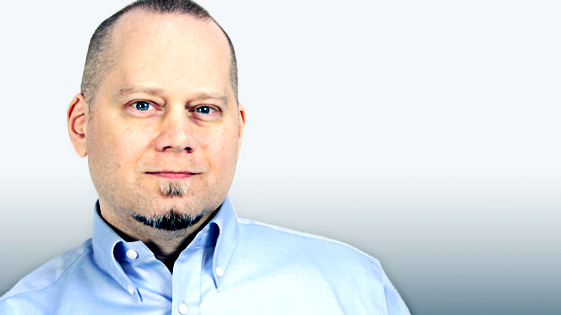 Jeff Stubbers
mr. customer service
Email:
Phone: (425) 458-0273 x6004

Jeff is awesome.
This is all we know.
He's awesome, and mysterious.
HOMETOWN:
Seattle, WA
---
Jeff Stubbers' Recent Comments:
Jeff Stubbers (Mr. Customer Service) Says:
Both the Black Fractal Design Define R5, and Titanium Fractal Design Define R5 use the same black side panels. The only difference between those two is the color of the front door.

Jeff Stubbers (Mr. Customer Service) Says:
This motherboard can support up to (3) monitors with its single-link DVI, which supports up to 1920x1200 @ 60Hz resolution max, HDMI 1.4b, which can carry a 3D 1080p video signal at 120 Hz, and support up to 4096x2160 resolution at 24 Hz / 2560 x 1600 @ 60 Hz, and DisplayPort 1.2, which can support 4096 x 2304 @ 24 Hz / 3840x2160 resolution at 60 Hz.

This motherboard comes with (1) USB 3.1 Type A (rectangle USB shape), and (1) USB 3.1 Type C (new smaller unidirectional) connection available in the back of your system. USB 3.1 Type C is how they should have made USB ports in the first place. They will work regardless of the direction you plug them into the port, unlike how Type A needs to be put in a certain direction to fit and operate properly. This board also comes with (4) USB 3.0 ports, (1) PS/2 hybrid port, (1) Gigabit Ethernet RJ-45 port, 8.1 channel 1/8th plug ports, with (1) Optical S/PDIF output, and includes mounting spots for (2) M.2 drives.

Jeff Stubbers (Mr. Customer Service) Says:
This is an excellent monitor for the photo editing professional. This is a 10-bit AH-IPS monitor that Asus lists as having 100% sRGB, 99% AdobeRGB and 120% NTSC color reproduction. So to get the best color reproduction, it is recommended to use a workstation class graphics card (Quadro / FirePro), since they are the only cards capable of 30-bit color (10-bit per channel RGB). So if accurate color reproduction is important for you, this is a step in the right direction.

This monitor comes with three digital input types: 1 DVI, 1 HDMI, & 1 DisplayPort, along with a DisplayPort output to daisy-chain to another DisplayPort monitor.

This monitor also provides the following input cables:
(1) DisplayPort cable
(1) Mini DisplayPort to DisplayPort cable
(1) DVI cable
(1) HDMI cable

Jeff Stubbers (Mr. Customer Service) Says:
This is an ideal CPU cooler for processors. I recommend this over the Corsair Hydro H60 (unless you plan to have your processor overclocked), as this CPU cooler does an excellent job cooling those processors, has less moving parts, and is our most quiet CPU cooler. [E]

Jeff Stubbers (Mr. Customer Service) Says:
This is an entry-level graphics card to offer video output for motherboards that do not offer that. If you have a mainstream motherboard that supports onboard video, I recommend choosing that over this card as it tends to offer more performance. If you plan to run any graphically demanding programs, then I would recommend going with a higher-end graphics card.

It is also important to note that this card does not work well with Linux, so would recommend a different graphics card if you plan to have that OS installed.

Jeff Stubbers (Mr. Customer Service) Says:
This is an excellent drive if you are looking for a cool and quiet operating drive along with higher capacity. This drive does run around 5400 RPM, where traditional drives run around 7200 RPM, so there will be a certain performance hit when accessing data on these drives. It's worth mentioning that these drives use 4KB sectors instead of 512B sectors, so if you intend to install Windows XP on your own with these drives, make sure to run the WD Align utility to allow you to properly install on this drive.

Jeff Stubbers (Mr. Customer Service) Says:
This is a very fast drive to have in your system, an ideal solution for your Primary drive in a PCI-E 3.0 slot. These drives do take a little longer to boot into the OS, but once in the OS are 3x-4x faster than standard 2.5" SSDs. Intel lists this drive on their site as having a 5-year limited warranty: http://www.intel.com/support/ssdc/hpssd/ssd-750/sb/CS-035542.htm

Jeff Stubbers (Mr. Customer Service) Says:
If you are going to add a RAID controller card, or multiple video cards to your system, adding an additional chassis fan is a wise choice. Otherwise this Additional Chassis Fan typically is not necessary, as we will test to ensure your system gets adequate cooling in our suite of tests we run on every system. If we see there is a need for more cooling, we will notify you.