Why you need this article
Recently we have run into audio issues in Windows 10. From what we can tell the current requirements are as follows
– Must be running Windows 10 1903 or later
– Must be on MSI Z390 platform
– OS/drivers must have been installed prior to Jan 2020
– Connected to Windows updates: KB4556799 KB4552931
If you meet ALL of the above requirements and are experiencing a complete or partial failure of audio, we have the fix!
The Problem
Your settings appear correct, your default audio device is set to the correct output and your speaker/headphone hardware is known to be working. You probably can even see the volume bar moving as sound plays. So why don't you get any audio output? It appears Microsoft released an update to the audio hardware in these builds that instead of helping, is actually preventing normal operation. While it may feel like a hardware failure and present as a hardware problem it turns out to be a software/driver based issue. Thankfully that makes it simpler to resolve.
Some users indicated that only the rear audio stopped working while the front audio kept working normally, while others have said the front and rear both stopped working and still another said the front audio stopped while the rear kept working. It would appear there are some seriously mixed results in this situation but the primary consensus is: Audio failures to some extreme.
The Cause
We currently have identified the issue as a forced Windows update for the audio drivers that came through recently. If your systems drivers were installed prior to January 2020 (specifically Realtek driver prior to 6.0.08858.1), Windows pushes through an updated version causing all audio to fail.
Currently out in install we are only installing the Realtek 6.0.8858.1 on systems. We are not installing the Nahimic driver or the MS app and we are not having any issues with new systems. That leads us to believe it is something regarding the older drivers updating.
The Fix(es)
Our recommendations for resolving are fairly straightforward. We recommend installing the following software in descending order. Install the first one, restart your computer then attempt to reproduce the issue again:
Update Motherboard audio drivers using this package
Update Nahimic audio drivers using this package
Install the Nahimic audio software via the Microsoft Store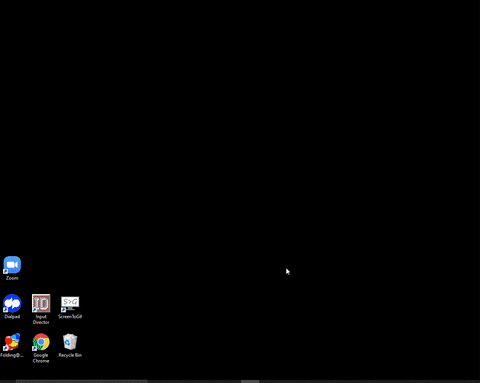 Conclusion
The aforementioned fixes seem to resolve for most users but if you have any issues or questions please reach out to your Puget Systems Support department, we are happy to assist as best we can.
Need help with your Puget Systems PC?
If something is wrong with your Puget Systems PC. We are readily accessible, and our support team comes from a wide range of technological backgrounds to better assist you!
Looking for more support guides?
If you are looking for a solution to a problem you are having with your PC, we also have a number of other support guides that may be able to assist you with other issues.