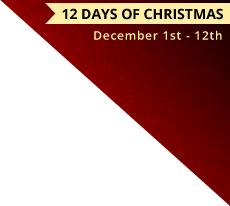 $150 discount on
Serenity until
Dec 12th at
midnight!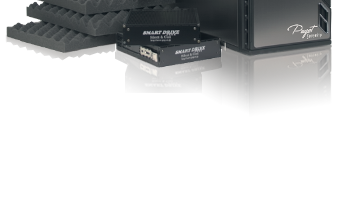 A powerful personal computer
optimized for quiet operation.
Buy a Serenity before midnight on Dec 12th, and get a $150 discount!
Serenity Media Coverage
This page details some of the more prominent media reviews and features that have been done.
Do you see a feature on Puget that is not in this list? !
---

Mashable

http://mashable.com/
February 17, 2013
Quote: So we search for the perfectly silent yet enormously powerful PC. And Puget Systems delivers: a quad-core machine with extraordinary power, a fast, quiet solid-state drive and a graphics card that can handle just about anything you throw at it. And it does all that with complete silence. Sure, it makes some sound, but you can't hear it unless you place your ear directly on the PC case itself. In other words, there's no way for this PC to be any quieter.

Read the full review here.

---

PCWorld

http://www.pcworld.com/
February 6, 2013
Quote: The good news is that the stealth ninja of performance desktops is equal parts stealth and ninja—the Serenity Pro is both super-quiet and an excellent overall performer.

Read the full review here.

---

Silent PC Review

http://www.silentpcreview.com
December 10, 2012
Quote: The Puget Serenity Pro SPCR Edition easily qualifies as a Certified Silent PC. The measured sound pressure level of 11.5 dBA@1m at idle and 15 dBA at full system load and 30°C room temperature is very impressive and unprecedented.

Read the full review here.

---

Silent PC Review

http://www.silentpcreview.com
November 10, 2011
Quote: The Puget Serenity Mini SPCR Edition is just as silent as the Serenity, SPCR Edition v.3. The measured sound pressure level of <11 dBA@1m at idle and not quite 13 dBA at full system load is at the same level as any fanless PC with no moving parts; the fanless PSU alone will emit enough electronic noise at full load to match this SPL.

Read the full review here.

---

PC Perspective

http://www.pcper.com
November 2, 2011
The Serenity HTPC wins an "Editors Choice" award!

Quote: If you are looking for a quiet system to add to your home theater, and don't need gaming as one of the features, then we would highly recommend looking to Puget Systems and their Serenity line of systems.

Read the full review here.

---

Maximum PC

http://www.maximumpc.com
August 3, 2011
Puget Systems earns a 9 out of 10 score with the Serenity Mini!

Quote: Is the Serenity Mini really that quiet? Yes. The rig is dead silent, which is more of a mind-bender than anything. You expect a system running at 4.5GHz to make some noise, but this is a black hole of silence.

Read the full review here.

---

G4 Attack of the Show

http://www.g4tv.com/attackoftheshow
April 6, 2011
Quote: One of the main reasons Puget Systems used this case is because they can make it practically silent, even when you're playing games and it's amazing how quiet it is. We even brought in a decibel meter just to see how loud it is; this is easily the quietest gaming PC we've ever reviewed. It's got a lot of padding in the case to make it quiet, and the fans spin slower than usual, but we didn't have any problems with overheating at all while we were playing.



Read the full review here.

---

CPU Magazine

http://www.computerpoweruser.com/DigitalEditions/Default.aspx
March 18, 2011
The Serenity Home Theater offers the best of all combinations for an HTPC; it's designed to fit in with your home-theater equipment, exceptionally quiet, and capable of playing back all kinds of media. Add a dual HDTV tuner and you've got yourself a complete entertainment center companion.

Read the full review here (page 33).

---

Tekzilla

http://revision3.com/tekzilla/
March 15, 2011
Puget Systems sent us one of their super quiet†Serenity custom HTPC builds for testing. Find out why Rob's so impressed by this machine (and its †Core i5 2500K CPU), and some advice on when to buy and when to build in the video!



Watch the full review here.

---

Mashable

http://www.mashable.com
February 19, 2011
Quote: Even when I transformed our Midwest Test Facility into a completely silent environment by shutting down everything that makes even the slightest noise, including the refrigerator and the heating system, I still could not hear a peep emanating from of this PC.

Read the full review here.

---

Anandtech

http://www.anandtech.com
February 10, 2011
Quote: Puget Systems clearly thought the Serenity from the ground up, and there's some careful consideration going on here to ensure the quietest system. This is a smart design if ever I've seen one, and you can't argue with results: Puget Systems set out to build a silent computer and they've achieved it. The Serenity runs, under load, quieter than most laptops I've tested run at idle. We can't test the noise level because it basically sits beneath the noise floor of my apartment complex and I just don't have gear sensitive enough to pick it up.

Read the full review here.

---

Silent PC Review

http://www.silentpcreview.com
January 17, 2011
Quote: The Puget Serenity i7 Sandy Bridge SPCR Edition extends the tradition established by the previous iterations of this PC. It is superbly assembled, provides better performance and draws less power than its predecessors, and remains extremely quiet in our test conditions.

Read the full review here.

---

FutureLooks

http://www.futurelooks.com
October 11, 2010
Quote: The Puget Systems Serenity system is an inaudible work of art with innovation attributed to their process for selecting a unique combination of components for the task.

Read the full review here.

---

CPU Magazine

http://www.computerpoweruser.com/DigitalEditions/Default.aspx
October 1, 2010
Quote: Puget, the builder makes sure that you know what was done step by step when building your custom PC. After we configured our Serenity Mini, Puget immediately began assembling it and provided us a Web link where we could track the system's progress in real time, including during the benchmarking process. And when the Serenity Mini was ready to be sent out, Puget sent us photos of the finished product.

Read the full review here (page 6).

---

Silent PC Review

http://www.silentpcreview.com
September 29, 2010
Quote: Our hats are off to the Puget development team for their pursuit of excellence. Puget's SPCR-certified Serenity PC is a truly well-crafted high performance computer at the cutting edge of silent computing.

Read the full review here.

---

TweakTown

http://www.tweaktown.com
August 25, 2010
Quote: We didn't have a decibel meter on-hand when we were testing the Serenity, but let's put it this way; even with the Serenity sitting at ear-level on top of a desk, any noise the machine might have made was drowned-out by the humming of a refrigerator down the hallway. This held true even when stressing the system with intensive gaming and encoding tasks.

Read the full review here.

---

PC Perspective

http://www.pcper.com
August 6, 2010
Quote: Puget came to us just a couple of weeks ago with another unique system. This time, rather than focus on raw performance, the engineering and design teams decided to make a gaming machine as quiet as possible using currently available components and a little elbow grease. Thus, the Serenity was born and with the help of the guys at Silent PC Review, we have a CrossFire based gaming rig that was was never audible over our ambient noise levels.



Watch and read the full review here.

---

This Week In Computer Hardware

http://twit.tv/twich
July 28, 2010


See their full podcast here.

---

Tekzilla

http://revision3.com/tekzilla/
July 2, 2010
Quote: Loyd Case is back! He has been reviewing the Puget Systems Serenity, a sub-20dB gaming machine. That is seriously quiet! More the DIY type? Loyd has the word on how to use components like the Gelid Tranquillo CPU cooler, the Antec P183 case and CP 850 PSU in concert with Acoustipak foam to build your own super quiet PC!



Watch the full review here.

---

Silent PC Review

http://www.silentpcreview.com
June 18, 2010
Quote: The Puget Serenity is a welcome addition to SPCR-certified silent PCs. It is a carefully crafted high performance computer that compares well with any other computer of similar components in mid-2010, with an acoustic footprint that is very small. The noise of this system will hardly be audible in many environments, and certainly not in any ordinary office. At the same time, the Serenity is as well cooled as any PC around, which bodes well for a long and stable usable life.

Read the full review here.

---

Boing Boing

http://gadgets.boingboing.net
January 7, 2010
Quote: On the outside, it's a classy, if nondescript Antec case. Inside, however, it's calmed with acoustic foam panels, dampened screws and other vibration-reducing handiwork. And while Puget's online configurator lets you change most components, it defaults to selections tested for quiet operation. The result is a pleasing murmur, if not complete silence...

Read the full review here.

---

Silent PC Review

http://www.silentpcreview.com
June 30, 2006
Quote: Once again, Puget Custom Computers has delivered an exceptionally quiet system — this time at a more reasonable price. As shipped, the system is as quiet as any system we've built on our own, and probably faster.

Read the full review here.

---
Read what our customers have to say about Puget Systems!
While reviews and awards from major publications are great, nothing speaks louder than the words of our customers.
---
"OK, now I'm embarrassed. I have purchased 8 gaming desktop and laptop computers from Puget Systems over the past 8 years, and this is the first time I have sat down and submitted a testimonial. It was always "I'll get to it tomorrow". That is tragic because Puget is such a rare company in this day and age that their outstanding work and company policies should be widely heralded. Thanks to Jon Bach's superb sales and tech support teams, all of my Puget machines have been a pleasure since "day one", and every single one of those machines is still running strong.

If I can give just one reason why I am a satisfied repeat customer of Puget Systems, it is their service. Any computer company can assemble hardware and make it work (for awhile), but Puget does much more than that. They build a solid, well made machine, from some of the best components available anywhere, that meets my specific needs both technically and financially. The ability to choose my favorite operating system and have it installed without a lot of other bloatware and malware is a big plus. The large selection of free software that can be added to my system is another plus. I get only the system I ordered -- nothing more -- no infuriating malware surprises. But it doesn't end there. Puget stands behind my machines from the moment they come off the testing line. In my opinion, that's where most other computer companies really fall short.

The Puget team consists of many fine people that have done their best over the years to make me a satified customer. Just to name a few, William George in Sales has been more than helpful in assisting me with configuring many of my machines some of which had rigid space and cooling requirements. His insightful suggestions have not only made my purchases better, they have saved me money. Scott Denoff in Tech has gone way beyond the pale in analysing and fixing some complex problems that have kept my machines running in top shape, and which in turn has kept me a very satisfied customer. These people are just a few of the Puget team that does really fine work in delivering products that I have been happy with for many years.

Another big plus is Puget's communications setup. You know what is going on all the time, whether it is a new system build or the repair of an older machine. This is another mark of a first class organization. Their communications are so effective that my being 3000 miles away on the East Coast is of no consequence.

I used a lot of superlatives in the above paragraphs, but they are all warranted. Puget Systems is a fine company. They make a fine product. They deliver great service. If their oustanding record continues, they will have me as a lifelong customer. There are very few companies in the world that I can say that about."
Armen Harian [Send Email]
Rating: 10/10 Date: 10/18/13
---
"Its been several months since I received my desktop from Puget Systems. Since then I have upgraded some software and added some hardware to the original build. This machine is very stable and so well constructed that even a non-expert like myself can make changes with confidence. From the moment I started playing with the what I want- the what I need- and the what I can afford aspects of getting this machine Puget was extraordinarily helpful. Every phone call was answered promptly by a knowledgeable person that didn't make me feel like a computer illiterate fool. Order process was painless. Delivery was right on time. Packaging was perfect. Computer was exactly as ordered including a pre-wiring request for a latter hardware addition. I guess you get the idea that I am a satisfied customer. I will buy my next computer from Puget Systems."
Rich
Rating: 10/10 Date: 10/14/13
---
"All I can say is WOW! What a pleasurable purchasing experience I had getting my latest PC from Puget Systems. I decided to skip building my own and searched out some of the boutique system builders online. Despite the builders that have higher visibility I found Puget Systems. I had a rough idea of the system I wanted and that was a quiet yet up to date system for photo and video editing. I can honestly say I was under pressure from some who said get an iMac and another who was trying to steer me towards a rig from Digital Storm. I read the reviews and did some research. I contacted Puget Systems through email and William was quick to answer. He suggested the Serenity system and after going over some build options that were within my budget and specifications his initial build actually cost less than I was going to spend. How about that? A company that didn't try to up sell on components! William was quick to respond to any questions or requests I had and although I upgraded the CPU cooler William said it would be a little noisier he was honest and very knowledgeable in the individual components. I submitted my order and since I was given a budget and it was under that figure I decided to upgrade my video card. William went over the pro's and con's and added the card. Once payment cleared the fun began. Puget Systems really goes the extra mile in keeping you informed in each step of the process. You can track everything from the collecting the parts to assembly, benchmarks and you can even view pictures of your system before it's shipped. Not only do you get to see your system as it will look out of the box you get to see thermal images of your system at idol and under load. How cool is that (no pun intended)! You will get your tracking number when the system ships and the wait and apprehension begins. I was worried about the particular carrier they use as I have had less then stellar experiences with them. The big day came and the big white box looks like heck. Now I'm worried. Box is crushed on 4 sides like an accordion. A big tear is on the bottom of the box. So I'm sweating as I open the box. Lo and behold the triple layered outer box does its job. Nestled inside 8 large styrofoam corner protectors is the original box for my systems case. On top there is a box of goodies. All the original unused parts, manuals and power cord. Beneath is a binder with some directions, disks, benchmarks, personalized message, invoice and support numbers for everything installed with the system. So following the directions I get the case out. It is in pristine condition. They even replaced the protective film on the case. Open up the side panel and here is another point where Puget Systems shines. They have a a form fitting foam packaging that protects the video card and monstrous CPU cooler from getting jostled around while shipping. One thing you may read on other boutique builders forums is the video card gets knocked loose. Puget Systems has a nice clear, branded bracket that helps to keep the video card in place. Not only while shipping but as you use it they are getting so large and heavy that the support will keep downward pressure off the slot. Another touch I noticed is that rather than just install one of the front mounted fans in its support on the front of the case Puget Systems brought it back towards the rear and mounted it at an angle to blow air directly into my CPU cooling tower. To help quiet the system there is a ton of noise dampening material stuffed into every nook and cranny! Checked the system for any wires or connectors that may have gotten knocked loose during shipping and all was good. Time to fire this thing up. It goes without a hitch. William had told me my CPU cooling option (Gelid GX-7) and video card choice was going to make my system a little louder than they like. Well William, you have bionic ears! This thing is whisper quiet! My external Raid Array cooling fans are noisier than this system. I wish I had a problem with my system early on to see if their tech support is as good as the rest of the process but the darn thing is running without a hitch! So I tip my hat to William, Josh, Kyle and the rest of the staff at Puget Systems. You all have made this whole process actually pleasant. I am impressed and will spread the word about your great company."
Keith Bereswill [Send Email]
Rating: 10/10 Date: 10/05/13
---
"I have never done business with any other company anywhere that is more customer oriented than Puget systems. When I called to order I talked with William for about 30 minutes and he had me fixed up with exactly the computer I needed. I was especially impressed with the step by step monitoring I was able to do with their updates during the assembly and testing phases. When the computer arrived, the packing was as good as it gets!

I will be in the market in the future for a laptop and I will certainly get it from Puget Systems."
JohnGo
Rating: 10/10 Date: 09/13/13
---
"I currently have three computers that I purchased from HP over the past few years. I was looking to replace my HP Vista (32) computer that is just over 4 years old. I looked at the options that HP offered but I kept remembering how difficult it was to decrapify my HP computers. I did not want to go through that again. Plus, I wasn't satisfied with the options that HP was offering in customizing a new computer. Dell offers even fewer options than HP. I did some searching and found Puget Systems web site. This was the start of the best computer purchase I have ever made. I was pleasantly surprised with the options offered in customizing a new computer, and that no bloatware is installed. I began my order process online on May 9, and also spoke with Jeff Stubbers, who was very knowledgeable in helping me configure my system. I wanted a computer that could handle Adobe Photoshop CS6 and Lightroom. My new Puget Serenity arrived by FedEx on May 16. It was ready to go after unpacking (packed very well). No bloatware and with recent Windows updates installed. I have put it to the test with some graphic intensive projects in CS6 and Lightroom, all with excellent performance. Plus, the Serenity is quite as advertised. Whenever I have a need to purchase another computer it will be from Puget Systems. I recommend this company to anyone looking to buy a new computer."
G.L. Baker
Rating: 10/10 Date: 06/21/13
---
"Machine was *very* well packed and installation was excellent. So far no problems and am quite happy."
Craig Newmark [Send Email]
Rating: 10/10 Date: 06/15/13
---
"I started by looking at the different vendors of quiet systems as that was one of my primary reasons for swapping out my PC (apart from the fact the old one was getting on in years).
After looking around for a week or so, I decided to try Puget Systems. I spent over an hour in a chat session with Jeff going over the different possibilities, before deciding to get a customized Serenity.
Jeff made some recommendations, which I took and I placed my order. Estimated shipping time was a week later, so it was great to see the progress of the build on the website as well as the pictures once it was ready and of course the performance benchmarks (my only request would be to show some comparison benchmarks on this page to get an idea of what differences there might be. Maybe against some standard builds?).
The PC shipped as scheduled, and it finally arrived. Packing was excellent and surprised me with its size and everything that was in it. Finally got to plug it in, and that was a joy. Almost no noise at all and fast. It was a pleasure doing business with Puget Systems and will certainly use them for the next system when it is time. Great job!"
Piers Barrington [Send Email]
Rating: 10/10 Date: 05/06/13
---
"I just finished my review at ResellerRatings and wanted to add something to this website.

I have ordered 3 Puget Systems computers now. Over the past week I loaded software and prepared the latest one for use. Each computer had a different use but I was able to customize them. All continue to work flawlessly (and quietly). My first was a home theater PC which was packaged in a case that fit very well with home theater equipment right down to the black case with turned aluminum feet. WAF was quite high and remains that way. The computer is dead silent. Inside there is this huge fan mounted on the CPU heat sink that turns very slowly. No more 3rd rate Comcast DVR's for us now!

The second was a replacement for my wife's very old and outdated computer. As with the first one it is still running flawlessly and she is quite pleased with it. Her computer is located in her work room which is very quiet. Even in that quiet room I cannot hear her computer.

The third is a replacement for my own 9 year old computer. What a pleasure this one is. I was able to customize it with an i7 CPU, 16 GB of memory and an SSD for the system and applications. Even with the higher performance, this computer is silent.

I have found Puget Systems very easy to work with and I have found their products to be absolutely first rate.

Their website is very easy to use and gives real time feedback as you choose the customization. There is a rich selection of styles and components to allow one to configure a very low cost and basic system or a liquid cooled monster with the best CPU Intel makes that is being overclocked. When finished, you can submit the configuration to one of their experts who will look it over for you. In my case I was able to save about $130 because I didn't need to order a video board. Their expert recognized that the combination of my lower need for graphics and the built in graphics processing in the CPU I was getting made that possible. It does show that they are not just trying to sell the highest cost computer but will give advice with your need as a priority.

Their lifetime labor warranty is sort of unbelievable. I have used their phone support several times and in each case I was able to reach a knowledgeable person on the first call. That is a really valuable service. With my latest system I found that the computer didn't seem to support the very high resolution of my new monitor. I called Puget Systems support and told them that maybe I needed a new video card after all. The support person told me I was using a cable that didn't support the high resolution and that all I needed was a new cable.

In all three cases the computers were double boxed with foam spacers to give about a 2 inch space between inside and outside box. The outside box is made of very substantial multi-ply cardboard. The computers had no shipping issues. I was impressed as I looked over the inside of the computer. All cables were neatly dressed and tied down so that there would be no vibration. Each connecter had a small dab of hot glue on it to ensure nothing came loose during shipping. The computers came with the operating system of my choice already loaded. All I had to do was plug it in and it ran. After my own customization I ready to go.

after these three experiences I have learned to trust the people at Puget Systems. I trust both their business integrity and their technical competence."
Steve Waisner [Send Email]
Rating: 10/10 Date: 04/15/13
---
"I purchased two systems from Puget almost a year and a half ago. Having had them this long before submitting a testimonial lends to the authority of my statements going well beyond a first impression. Both systems had Win7 Pro 64-bit installed, the laptop with 8G ram and the Serenity desktop with 16G. I told them I would be installing additional drives in the Serenity and the build-team stubbed-out the cabling and recommended drive placement to maintain optimal airflow. These systems have been truly spectacular and have met my every expectation – everything I wanted and nothing I didn't! Performance and reliability continue to be a joy. I highly recommend going with Puget."
George Veo [Send Email]
Rating: 10/10 Date: 03/27/13
---
"I just want to say what a beautiful machine Puget has built for our latest workstation (the second one we have bought from them). It is the Serenity model with a pair of Intel 520 SSDs and 16GB ram. The computer is completely silent--the only way we can tell if its running is by looking for the blue light! It is unbelievably fast (boots win 7x64 to useability mode in under a minute), and a joy to sit before, what with the three 24" Dell Ultrasharp displays all driven by one silent GPU. Under the cover the workmanship is almost like art. I wish I had the money to replace everything in the house with one of these! Running for 3 months now with no problems.

Yes, it cost more, but if you want something quiet, you cannot get it from a Dell; and if you want something that is both quiet AND a good performer, then I think the extra money for Puget is well worth it. In fact, in hindsight now, the cost is a complete non-issue--thats how good this machine is.

PS. Thanks also to William G. for shepherding me through the custom ordering process"
Richard F [Send Email]
Rating: 10/10 Date: 03/06/13
---
Read all
customer testimonials.