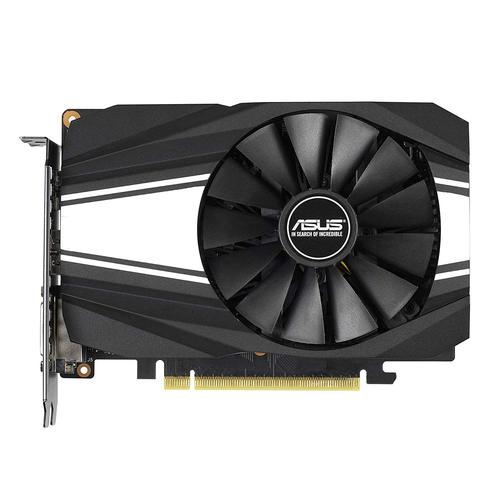 NVIDIA's GeForce GTX 1660 Ti 6GB is a mid-range GPU, replacing the older GTX 1060. While it is based on Turing technology, the older naming and numbering scheme is still used because this card is missing some of the more advanced features that are found on the RTX 2000-series. That means no hardware ray tracing (RT cores) or machine learning inference (Tensor cores) - but for more traditional applications which don't use those capabilities the GTX 1660 Ti is a strong contender.

This particular model from Asus is a short-depth design, with a single-fan open-air cooling system. That is great for fitting in smaller cases and keeping a single card cool, but results in most of the heat the card generates being pumped back into the computer. That makes this a poor choice for use in multi-GPU systems, especially in configurations where there will be little or no space between each card. In that situation, a video card with a blower-style fan and rear heat exhaust will be much better.

Finally, in regards to connectivity, the GTX 1660 Ti supports up to four monitors. A wide range of outputs are provided: One DVI-D, two HDMI 2.0b, and one DisplayPort 1.4.
Model: Asus PH-GTX1660TI-6G
Specifications