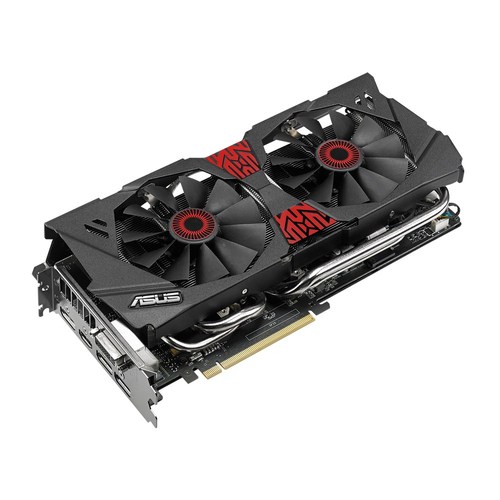 NVIDIA's GeForce GTX 980 is one of the first high-performance graphics cards using their new Maxwell GPU architecture. The main thrust with this new design is efficiency, rather than a big increase in performance. Still, in game tests it matches or beats the previous generation GTX 780 Ti - but at a lower price point. The GTX 980 also reaches that level of performance with much lower power usage and heat output than the 700-series, though: 80 watts less than the 780 Ti at maximum load! That translates directly to lower temperatures and quieter operation.

In addition to its great efficiency, the GTX 980 inherits other features common to the GeForce line. It is excellent at maintaining good frame-rates in games, not dipping too low even in graphics-laden titles, and includes support for CUDA, DX11, and NVIDIA's 3D Vision technology. Finally, it supports up to 4 usable display outputs across five physical connections: DVI, HDMI, and three DisplayPorts.

This particular variant of the GTX 980 uses a dual-fan cooling setup, rather than the reference NVIDIA design. This means increased cooling for the card and reduced noise levels, but most of the heat from the card is vented inside the computer rather than being exhausted out the back. It also comes slightly overclocked by the card manufacturer.
Model: Asus STRIX-GTX980-DC2OC-4GD5
Specifications