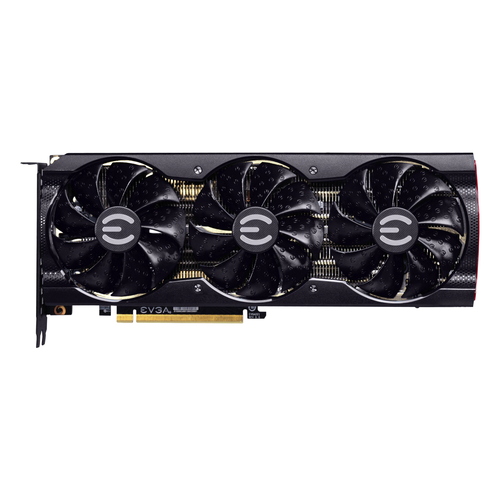 NVIDIA's GeForce RTX 3080 12GB is an updated graphics card based on the Ampere architecture, which in turn is the second generation of NVIDIA GPUs to offer hardware raytracing and other advanced features under their RTX branding. Compared to the original RTX 3080, this model has an additional 2GB of onboard memory (12 vs 10GB total) and slightly improved performance - though not enough to bring it up to the level of the more expensive RTX 3080 Ti.

This particular variant from EVGA uses a multi-fan cooling layout. It is great for keeping a single card running cool and quiet, but results in most of the heat the card generates being pumped back into the computer. That makes these a poor choice for use in multi-GPU systems. If more than one video card is needed for your application, look at other GeForce models with NVIDIA's Founders Edition cooling systems or a blower-style fan setup.

Finally, in regards to connectivity, there are one HDMI 2.1 and three DisplayPort 1.4a plugs supporting a total of up to four displays at a maximum resolution of 7680x4320 (8K).
Model: EVGA 12G-P5-4865-KL
Specifications