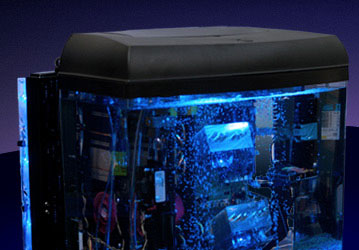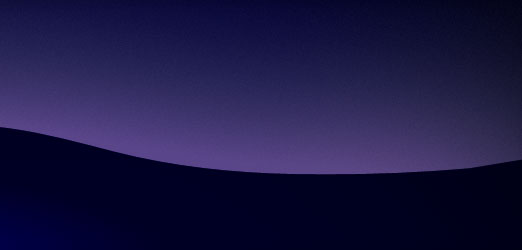 Mineral Oil Cooled PC
Project Ready DIY Kit for the PC Enthusiast
WARNING: Submerging your hardware in mineral oil will void your warranty. Do this project only at your own risk. Puget Systems is not liable for any hardware problems, or damage to your personal property. Mineral oil is very difficult, if not impossible to clean from your components once they are submerged.

The ITX aquarium kit is great when you either want either a budget-friendly proof of concept oil submerged system or an easily portable one to bring with you to events or LAN parties. This kit utilizes a 10 liter (roughly 2 gallons) container with a tight fitting lid that snaps in place once the radiator and tubing has been removed making transport much easier than any of our other kits.

For storage, only a single 2.5" drive can be used. Note that this kit does not allow for the installation of any PCI/PCI-E cards and as such requires the use of onboard video. Additional audio/network connectivity must be done via USB devices.
Other Items Needed
| | |
| --- | --- |
| | |
| Mineral Oil | Other Components |
| We have coordinated with STE Oil to make sure you can buy the right oil in the quantities you need for each of our kits. | From CPU coolers we have tested, to power supplies, to bubble bars -- we put together an Amazon list of items that we KNOW work well, and encourage you to use those same components to have the best experience possible. |
Looking for more flexability? We also sell many of the individual components for all our current kits on our
parts store
.
Why are we selling DIY kits?
Having created three revisions of the aquarium computer, and observing their operation for years, we have gained extensive experience in building aquarium computers. We know first-hand that it takes endless hours to determine what parts you need, find a source, and wait for them to get in. What's worse, with something this customized, it often takes multiple attempts to find the parts that fit properly and work just right. After building our second revision of aquarium computer, we realized that we've done all of this work, and that we should share it with everyone!

By offering these DIY kits, we are saving you very large amounts of time spent on research, ordering, and mistakes. The end cost of the project is much lower, because you can get in the right parts, the first time. Since we are ordering in the parts in bulk, we are able to get the parts cheaper, which allows us to make the margin we need to fund the project, while continuing to offer them at a lower price than you'd get if ordering them one at a time from various sources. It's a win for everyone!

Kit Comparison:




| | | | |
| --- | --- | --- | --- |
| | ITX V1 Kit | mATX V1 Kit | EATX V4 Kit |
| Tank Size | 2 gallons | 8 gallons | 12 gallons |
| Motherboard Compatibility | ITX | ITX, mATX | ITX, mATX, ATX, EATX |
| Harddrive Mounts | 1 x 2.5" | 2 x 2.5" | 1 x 2.5", 1 x 3.5" |
| PSU Mount | SFX | ATX | ATX |
| LED Light Mount | Yes | Yes | Yes |
| Access Port | None | Small | Large |
| Recommended Maximum Wattage | 150 watts | 700 watts | 1000 watts |
| Tubing Size | 1/2" | 1/2" | 1/2" |
| Radiator Size | 1x120mm | Up to 4x120mm | 9x120mm |

Useful Information:




Other items you may need
As a do-it-yourself project, Puget Systems takes care of all the hard work and planning with the kit contents, but there are still some items you will need to obtain on your own. View this page to make sure you have everything you need!
Various hardware and assembly tips
A mineral oil submerged computer has some unique needs from the computer hardware you put inside. This page details our thoughts and tips about various computer components.
---